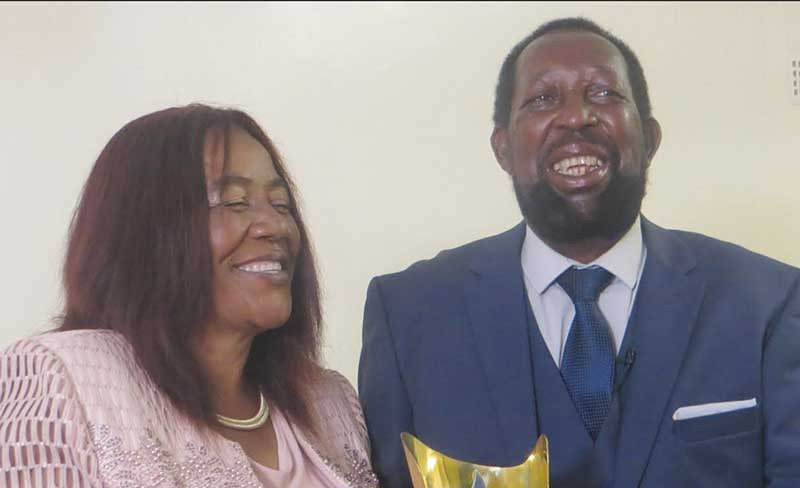 IT is only eight months since the nation mourned the passing on of music legend, Zex Manatsa, and before the tears have dried, his wife Stella has breathed her last again plunging the nation into mourning.
She was 68.
Her eldest son, Green, confirmed the death to NewsDay Life & Style saying funeral arrangements were yet to be announced.
"The cause of the death is not yet confirmed since she died in her sleep. There are no funeral arrangements yet, but for now people are gathered in Mabelreign at the Manatsa residence."
Her other son Tendai, yesterday took to his Facebook page to confirm the death of his mother. He wrote: "My mother passed away this morning. We just lost my father 8 months ago. I am not ready for this. Zvakadhakwa izvi. Rest in peace momz. Love you so much"
Soon after the news filtered through, social media was awash with condolence messages.
Zim Socialites posted: "Sad news Stella Manatsa widow to Zex Manatsa has passed on this morning. May her soul rest in peace. Condolences to the Manatsa family."
Veteran musician Clive Mono Mukundu posted: "RIP Mbuya Manatsa-back together again, just like Kwa Bhora. I'm tempted to believe the theory that says when a couple is too close, and so much in love, if one passes away, the other one follows soon."
As he shared a video clip on his Facebook page, he wrote: "In this clip I was having fun with the couple two years ago as I asked them how they met. They are back together again, just like kwa Bhora pakatengwa Coke iya. RIP Mbuya Manatsa."
Madam Boss posted: "Eish this is heartbreaking. RIP mom. Condolences to the Manatsa family chemai netariro."
Sulumani Chimbetu posted: "Oh no man, my utmost condolences to your family brother. This is sad, may the Lord comfort you."
Stella wedded Zex in 1979 at Rufaro Stadium, with a number of musicians, including Thomas Mapfumo in attendance. Together with Zex, they became pastors for the Zaoga FIF in 1998.
They had six sons namely Green, Aaron, Tendai, Freedom, Shingirai and Taku Zex junior.
Follow us on Twitter @NewsDayZimbabwe
Related Topics