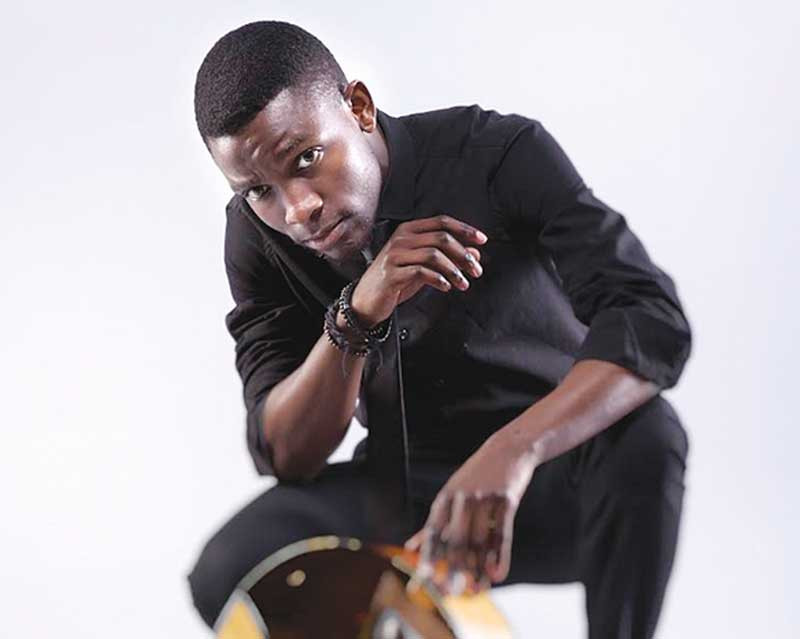 UNITED KINGDOM-BASED music composer, theatre director and actor, John Pfumojena is one of those people who are proud of their roots even when they are outside the country and is currently on tour with his show Bunker of Zion.
One would expect that a person who has been living outside the country for more than 20 years would change in terms of character and even culture, but that's not the same for Pfumojena.
He is actually on a mission to tell stories of his roots through content he produces proving that changing culture is not something on his bucket list.
Bunker of Zion is a show that brings together an underground collection of artists to tell their incredible stories.
Through energetic live music, dance and song, the audience experiences a colourful celebration of Zimbabwean culture.
Zimbabwe's marimba and mbira, co-produced with The Collaborative Touring Network, complete the show set-up.
Speaking to NewsDay Life & Style Pfumojena, who is professionally known as John Falsetto from his shows, said the show had been positively received in Western countries, adding that they were appreciating his attempt to bring Zimbabwe's colourful rituals, music and voices of ancestors to England.
"I came up with this show after getting inspired by the experiences of living in England where one is expected to assimilate and do away with their own culture. One is expected to speak and act like the British so that you fit, so I decided to come up with my show which retraces my cultural roots.
"The experiences from places which I have toured have been overwhelmingly amazing. A lot of people around England have not experienced mbira, marimba and theatre in the way we showcased them in the show, so they are enjoying the experience," he said.
Pfumojena is also composing music for a Shakespearean play Richard the Second which goes on a UK tour in October.
He is passionate about his work, which has earned him quite a number of awards including Zimbabwe Achievers Award for Cultural Ambassador Award (2018) and Broadway World San Francisco Award for best feature actor in the play The Jungle (2019).
"I don't describe myself as a successful person yet. I just continuously follow my passion in making art and telling stories. My message is that our heritage and culture are free to us, and present an individual uniqueness in the commercial world of the performing arts," he added.
Follow Agatha on Twitter @AgathaChuma
Related Topics