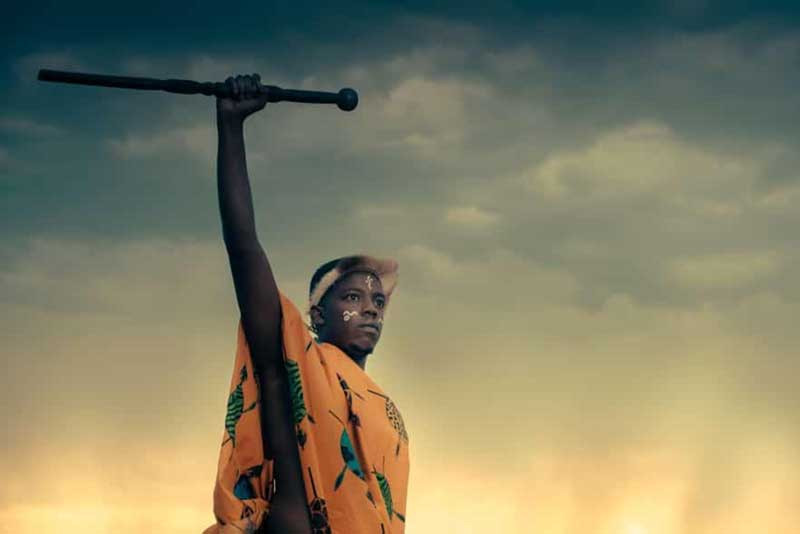 SOUTH-AFRICA-BASED Zimbabwean artiste Neville Sigauke (29), who is popularly known as Mbira dze hip-hop, has challenged artistes to be creative so as to develop a unique brand which defines them.
Born and bred in Chitungwiza, the hip-hop singer, songwriter and mbira player always wanted to represent his roots, which is why he fused mbira into his music.
To demonstrate his creativity, Sigauke adopted the hip-hop genre, but brought it closer home by blending it with Zimbabwean instruments — earning him the moniker Mbira dze hip-hop.
Speaking to NewsDay Life & Style, Mbira dze hip-hop, who sings in Shona, Ndau and Ndebele, urged other artistes to be creative by coming up with something that retraces their roots even when they are based outside the country.
"Mbira dze hip-hop is a genre and a movement which I created to represent Zimbabwean culture. Through rap, rhythm and poetry I get to review my identity in a song. Here in South Africa when I mention mbira, anyone can just tell that it's all about Zimbabwe and at the end of the day I get to be recognised as a Zimbabwean artiste through my brand name.
"Coming up with this category I felt that in Zimbabwe we really needed a genre of our own that we can export and that's where Mbira dze hip-hop comes in to talk about our culture in an artistic manner," he said.
Sigauke introduced the genre about two years ago and believes that being creative can take someone far.
To prove this, after releasing the single Paivepo in 2020, he has already attracted international attention.
"My music has already been receiving positive attention. I have been on the Voice of America Africa radio, Germany hila hip-hop podcasts, Passion of the Weiss Los Angeles and have also featured with Olley, a South African artiste. So yeah, because of art I'm internationally recognised. Art is the means of communication, and through it I can communicate with the current and the next generation and can be an example of what our culture is."
Sigauke has a 9-5 job, but because of passion, drive, motive and goal he makes time to pursue his musical dream as he also keeps learning the ropes of the trade. He urged other artistes to keep pushing, be creative and expose Zimbabwe's rich culture to the rest of the world.
Follow us on Twitter @NewsDayZimbabwe
Related Topics