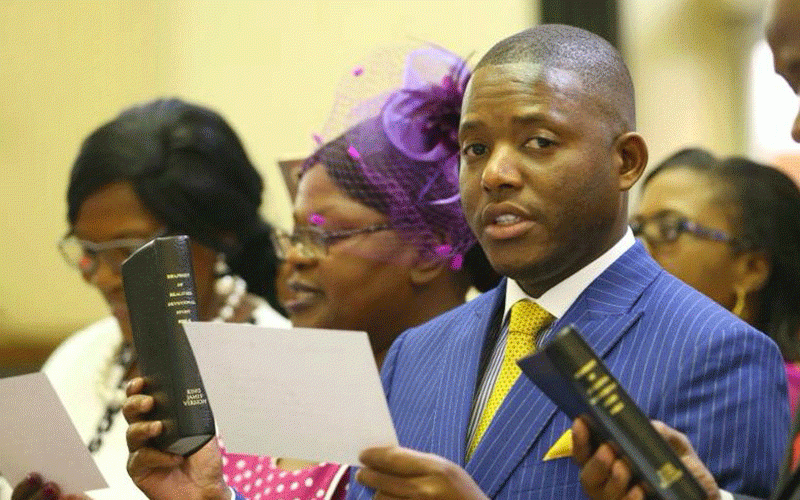 THE challenge we face in Zimbabwe is that, unless we transform our political culture, we will continue wallowing in poverty and oppression.
What has happened to our once beautiful and productive country? Why has this regime tolerated the decline of their country, while others have worked for prosperity?
The answer is simple. The elite have taken large amounts of money or investable surplus for their own gain in a way that impedes economic transformation. Those in control of the country's natural resources have plundered them without regard to the welfare of the citizens.
If I may ask a simple question: Where are we with Gokwe-Nembudziya legislator Justice Mayor Wadyajena's Cotton Company of Zimbabwe case? It seems like there is no movement at the courts.
The main reason why Zimbabwe is in this state is because wealth comes from political power, which contradicts the Marxist assumption that political power comes from wealth.-Vengai Tangirai
Solutions needed for Glen View 8 fire causes
A TEAM from Vendors Initiative for Social and Economic Transformation (VISET) on October 11 2022 undertook a fact-finding mission to Glen View 8 home industry in Harare.
The objective of the visit was to gain a first hand appreciation of the causes of the fire outbreak on October 8, the extent of the damage, impact on livelihoods and possible interventions by solution holders.
The home industry is a commercial hub that plays host to many people who manufacture an assortment of household goods ranging from dining room suites, sofas, beds, wardrobes and kitchen units. The area also provides sustenance to transport operators who wait for customers intending to hire vehicles for transportation of purchased goods. Informal traders selling hardware goods, food stuffs and various paraphernalia also derive their livelihood from the vast industrial area.
On October 8, a fire broke out in the section commonly known as Kuma kitchen after a resident had lit a fire in the adjacent open space in order to prepare the field for cultivation. Owing to winds in the area, the veld fire quickly spread to the home industry, for the second time in less than 30 days.
What is of concern to Viset is that much as the area is administered by the City of Harare and rentals being collected by the local authority, there have been no efforts made over the years to upgrade the facility.
A City of Harare delegation that visited the area over the weekend is said to have suggested a temporary relocation of traders in order to build a more secure industrial space. While this is welcome, we view it with scepticism, given the number of incomplete infrastructure projects the city has on its books.
It is our considered view that there is urgent for the convening of a stakeholders meeting involving informal trader organisations, Environmental Management Agency, local authority and central government officials in order to find a lasting solution to this perennial crisis that will address challenges such as social protection for victims of fire, reconstruction, and enactment of an insurance policy that caters for any future recurrences. -Viset
Solar energy the panacea to power outages
SOLAR energy is increasingly dominating the African market and its presence could be the panacea to the electricity challenges which have often left us in the dark.
First, it's a cheaper and cleaner alternative to which isolated communities in rural areas could benefit from.
Communities in rural areas spend a huge amount on candles and also expose themselves to toxic fumes by burning wood for light and cooking.
Due to rural settings, connecting to the grid system is impossible and often expensive.
Even urban areas face challenges too, as most African countries have poor grid systems.
Access to reliable energy is paramount for economic growth, yet many businesses struggle to function efficiently due to electricity shortages and power outages.
Nonetheless, we should be optimistic that the rise of solar energy will transform millions of lives.
There's a huge potential considering that Africa is one of the sunniest continents.
The continent is slowly accelerating, particularly in the technology sphere and access to reliable and sustainable energy will be essential to further drive this momentum.
We should applaud the promotion of financial inclusion through solar products by a number of companies.
Solar companies, such as Kenya-based M-KOPA, have used their position in the market to provide solar products to consumers in rural areas and small businesses.
The interesting part is that payments are made in instalments to allow the unbanked population to build credit.-Mercy Revai
Related Topics