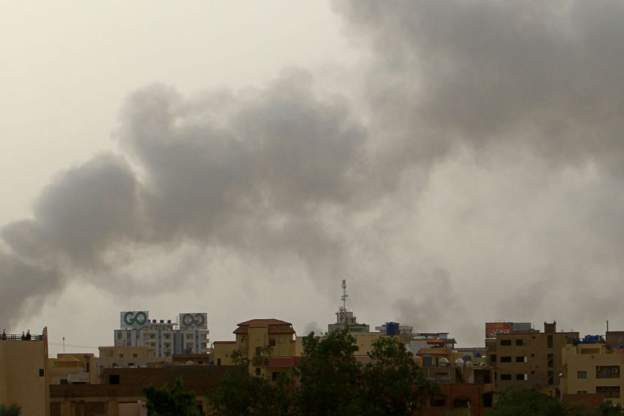 A senior U.S. official said violations of a ceasefire in Sudan have led Washington to "seriously question" commitments by warring parties to allow access for humanitarian aid as clashes continued on Thursday in the capital Khartoum.
Saudi Arabia and the United States have been monitoring a ceasefire deal meant to run until Saturday evening that had raised hopes of an end to a war between Sudan's army and the paramilitary Rapid Support Forces (RSF).
The truce brought some reduction in fighting and gave space for limited humanitarian relief, but has been marred by clashes and air strikes that have continued largely uninterrupted since the outbreak of the conflict on April 15.
In El Obeid, a regional hub to the southwest of Khartoum that has seen clashes, the World Food Programme said food and assets were being looted.
"Food for 4.4 million people is at stake," said agency chief Cindy McCain.
On Wednesday, the army announced it was pulling out of talks in the Saudi city of Jeddah where the ceasefire deal was struck and where mediators had been trying to bolster and prolong the truce.
Saudi Arabia and the U.S. have listed serious violations of the ceasefire by both sides.
"These violations have led us as a facilitator of these talks to seriously question whether the parties are ready to take the actions needed to meet the obligations they have undertaken on behalf of the Sudanese people," a U.S. State Department official said.
FIGHTING CONTINUES
Witnesses reported an increase in fighting early on Thursday in various parts of the capital, which is composed of Khartoum and its twin cities of Bahri and Omdurman around the confluence of the River Nile and is one of Africa's largest urban areas.
Residents said heavy artillery fire could be heard in northern Omdurman and intermittent firing in southern Bahri.
"We are being terrorized by the sounds of heavy artillery around us. The house has been shaking," said 49-year-old Nadir Ahmed in the Thawra neighbourhood of Omdurman. "Where is this ceasefire we hear about?"
Clashes also continued near a market in southern Khartoum, where at least 19 people were killed and 106 injured on Wednesday, according to a member of a local neighbourhood committee.
He said that the number of dead and injured was higher than tallied since several people had been treated or buried at home by relatives wary of venturing to hospital.
More than 1.2 million people have been displaced internally by the fighting, and an additional 400,000 have fled across borders, the UN said on Tuesday. At least 730 have been killed according to official counts, but real numbers are likely far higher.
REGIONAL CLASHES
Outside Khartoum, clashes have flared in major cities in the western region of Darfur. A regional rights group said at least 50 people have been killed in the last week in the westernmost city of El Geneina which has already seen hundreds killed in militia attacks.
In the city of Zalingei, it said that city's hospital and university were looted and people were being killed "randomly".
The calm Red Sea coast city Port Sudan has served as a base for the United Nations, aid groups, and diplomats as well as some government officials.
However, a curfew was declared in the city earlier this week as the army warned of "sleeper cells" sneaking into the city. Residents say that buses into the city, which is a key evacuation point, have been blocked.
"The army is carrying out strict security procedures in the city, in particular at night," said resident Salah Mohamed.
Related Topics