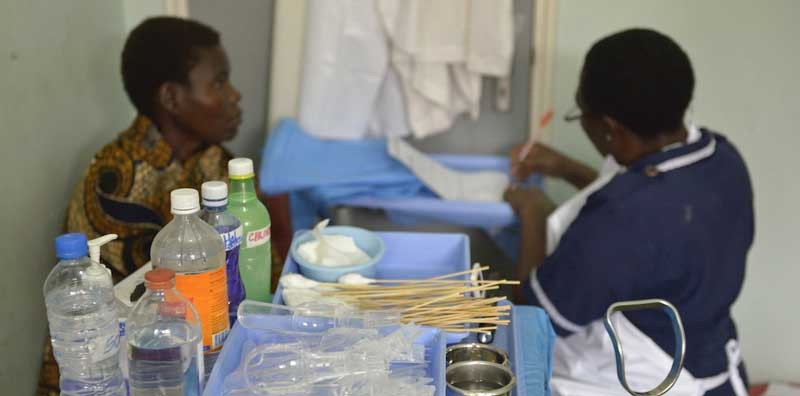 CERVICAL cancer screening and access to linked services has improved across the country regardless of reluctance to embrace them, health experts said.
According to the World Cancer Research Fund, Zimbabwe has the fifth highest incidences of cervical cancer in the world.
Over 1 000 women die from the disease in the country every year, making it the most common cause of death in women in the country.
Zimbabwe Health Interventions technical officer Ngondzashe Ganje called for further increased access to cervical cancer testing and treatment services.
"We are now pushing for the high performance test, human papillomavirus (HPV) deoxyribonucleic acid (DNA) testing, which can be healthcare workers, provided or self-administered, the latter being more favourable," he said.
The HPV DNA test is used to check for high-risk HPV infection in women.
"In public care, every central, provincial, district hospital has dedicated cervical cancer screening departments providing service free of charge. Most polyclinics also have the same service. For smaller remote sites, access is still limited although teams go for regular outreach services," he said.
Another health expert, Josephat Chiripanyanga said the improvement in the rate of uptake of cervical cancer services was welcome.
"Cervical cancer screening is very important and it's one thing that is going to reduce cervical cancer mortality. It can only be reduced through a lot of screening. We need to screen people more frequently and often," Chiripanyanga said.
He urged women to go for early cervical cancer screening to reduce fatalities.
"People should start screening as early as 20 years if they are high risk individuals and 30 years if you are not a high risk individual. Once you start the screening, you should do it at least within a period of two to three years apart," he said.
"This will help us to make a diagnosis at an early stage so that we can manage the cervical cancer before it spreads. The most difficult thing that we have is that people come when the cancer has already spread when they have symptoms yet at that point in time there is nothing much we can do and that increases our mortality rate."
According to the World Health Organisation, cervical cancer is the fourth most common cancer in women.
In 2018, an estimated 570 000 women were diagnosed with cervical cancer worldwide and about 311 000 women died from the disease.
Related Topics