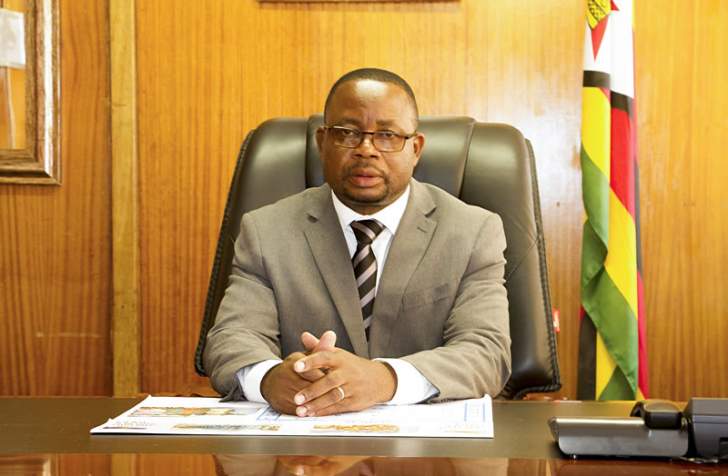 BY TATIRA ZWINOIRA GOVERNMENT is crafting legislation that will require employers to provide a "defined benefit pension scheme" where retirees will earn retirement incomes based on current salaries and number of years worked.
This is tailored to cushion employees and retirees against the prevailing galloping inflation.
Currently, pensions are paid out according to one's contributions and the number of years contributed.
But, under the new proposed framework, pensions would pay retirement income based on salaries and the number of years one has worked for the employer.
The idea behind this is to make pension pay outs that accommodate for inflation that has ravaged the value of the local currency.
"Let me thank Hon. (Tendai) Biti again for that very important supplementary question. Indeed, he is right regarding the movement to defined benefit scheme," Public Service, Labour and Social Welfare minister Paul Mavima said while responding to a question from Harare East Member of Parliament, and former Finance minister, Tendai Biti, at a parliamentary meeting on Wednesday.
"This is exactly what government has done or is in the process of doing because we have now set up the Public Sector Pension Fund, which is a defined benefit pension scheme. The legislation for that is already being crafted and will be coming to this august House, but in the meantime, a seed amount has been given by treasury."
He said this money was already being invested in support of the new scheme. It is currently managed under the Public Service Commission.
The question from Biti was around the fact that Zimbabwe dollar salaries were depreciating by the day because of inflation.
"My esteemed question to my good friend the minister of Labour and Social Welfare is that given the fact that salaries are in ZWL which is depreciating by the day because of inflation and the fall in the exchange rate, why does the government not consider moving away from the pay as you go way of calculating pension to a defined benefit scheme which will then protect pensioners because they will be paid from a stand-alone fund? Why not make the radical shift to the defined benefit scheme?"
With the Zimbabwe dollar losing a significant amount of its value having depreciated by over 211,51% to $338,49, from $108,66 at the start of the year, against the United States dollar, legislators are calling for pension reviews.
The depreciation in the Zimbabwe dollar is from a value of $6,32, against the United States dollar when the Zimbabwe dollar was reintroduced on June 24, 2019.
As a result, incomes have been eroded by more than 100% this year with retirees and pensioners facing meagre retirement incomes.
Member of Parliament for Mkoba, Amos Chibaya, asked Mavima what government was doing to cushion pensioners against inflation.
In response, Mavima said each time the salaries of civil servants were reviewed so did their pensions depending on the grade at which they retired from the civil service.
"So, every time there is an increment in the civil service, there will be also an increment in the pensions of government pensioners," he said.
"As far as the National Social Security Authority is concerned, there has been a steady increase in the amounts that are paid to pensioners to where we have gotten to a minimum being paid of about US$60 per month; that one is our social protection element of the pensions, so the minimum has increased over the last year from about US$12 equivalents to about US$60."
He said for other private pensioners, he did not have jurisdiction over them.
However, the US$60 is barely enough as it translates to $20 309,40 in the local currency against the total consumption poverty line for one person stood of $14,041 and $70 205 for a family of five last month.
The US$60 is also lower than the Consumer Council of Zimbabwe's cost of living of $120 000 for a family of five or $24 000 per person.
Related Topics