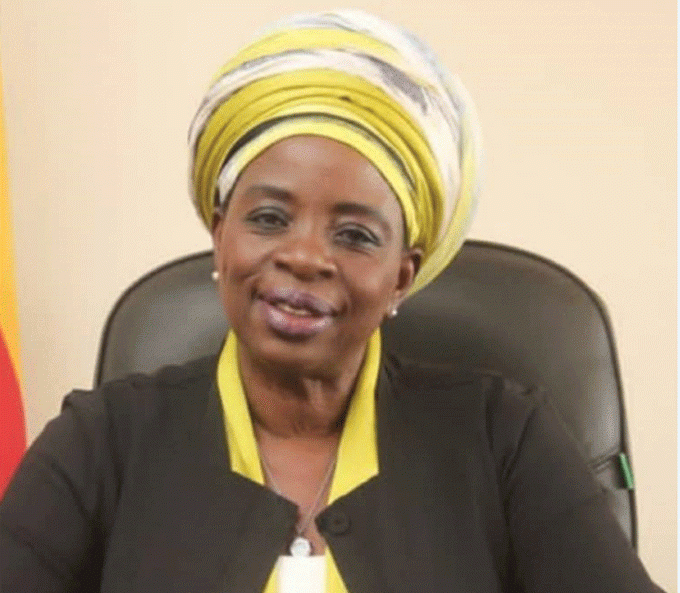 In the past year, fire-fighting authorities have implemented several measures to cool off a protracted industrial crisis that has been recently compounded by rolling blackouts.
While capacity utilisation — a measurement of how much of companies' installed capacity is in production —has been improving, a controversial move to open up the market to a flood of basic commodity imports has sent shivers across domestic industries.
Our business reporter Freeman Makopa (FM) last week caught up with Industry and Commerce minister Sekai Nzenza (SN) to discuss the industrial strategy.
Here is how their discussion turned out…
FM: Industries have been struggling since the introduction of SI 98 of 2022, which suspended duty on cross-border trade.
SN: It is important to note that there is always complementarity in the implementation of government policies, through the whole of government approach.
The Ministry of Finance promulgated SI 98 of 2022 to complement the Ministry of Industry and Commerce's mandate to protect consumers.
There is a balancing act between the thrust of promoting growth and development of vibrant industries and protecting consumers.
Therefore, the promulgation of SI 98 of 2022 will not have a major impact on industry, given that this is just a temporary measure to cushion consumers.
In any way, lifting the ban on imports of basic commodities shows government's commitment to the dictates of the Africa Continental Free Trade Area (AfCFTA) agreement and preparing the ground for our industry to be ready for AfCFTA.
This is actually positive and good for the local industry as they brace for this agreement.
It entails that they have to brace themselves for the AfCFTA.
They need to be competitive if they are to survive.
Industry should be ready for inter-continental trade, instead of crying foul over lifting regulations on imports.
Their products must be of good quality and standardised.
Continuing to shield local industry will not make them grow.
The modern way of doing things is to liberalise.
FM: How will AfCFTA benefit the country?
SN: Zimbabwe is a signatory to AfCFTA, which was launched last year.
The country joined this economic block on the background of significant potential economic benefits that Zimbabwe can accrue in terms of improved exports which are set to increase into the rest of the continent.
There is no doubt that easing trade restriction in Africa, under the AfCFTA will make it easy for Zimbabwean companies to export into the continent, thereby increasing the country's foreign currency earnings.
This will resultantly help our companies to expand their operations and supply goods to a much wider and bigger market.
Our local companies will also be able to access raw materials and technology from the rest of Africa.
It is evident that joining AfCFTA will bring immense benefits.
FM: How is government dealing with basic commodity price hikes? Consumers are suffering.
SN: Government is implementing various measures to deal with price escalations.
These range from fiscal to monetary measures. We are also pursuing moral suasion through engagement with industries.
Government is pursuing policies that promote import substitution and value addition and beneficiation in line with the National Development Strategy 1 (2021-2025).
This is being supported by the local content strategy, which seeks to ensure increased domestic production that stimulates the development of local industry, value and supply chains.
FM: In the wake of the power crisis in South Africa, there have been fears that raw materials may be a problem in Zimbabwe
SN: Government is looking at increasing domestic production of key raw materials such as wheat, soya beans and sunflower.
Government will continue to come up with policies and strategies to ensure the availability of foreign currency to productive sectors of the economy which include the manufactures of basic commodities and other key sectors.
This move is meant to ensure that productive sectors access foreign currency from the official market as opposed to obtaining the same from alternative sources which charge higher premiums.
These are later passed on to consumer through hefty price increases.
FM: How different are these measures from those that have failed before?
SN: The above measures are being complemented by both fiscal and monetary policies to close the sources of money supply growth, which was feeding into volatility in the exchange rate.
These measures include, but are not limited to increase in the interest rate to 200% to help curb speculative borrowing, implementing value for money measures in the procurement process and making available gold coins to mop up excess liquidity.
FM: What's the current state of the manufacturing industry?
SN: Zimbabwe's manufacturing sector has been on a rebound. The manufacturing sector is projected to grow by 3,6% this year.
Industry capacity utilisation has been on an upward trend, rising from 36% in 2020 to 66% for the fourth quarter of 2021.
FM: Let's talk about closed companies
SN: One of the ministry's main thrust is the resuscitation of ailing companies.
The ministry is working with these companies, offering them support through recommending duty rebate at the ministry of Finance.
This facility will enable them to import machinery duty-free which will assist them to retool.
Through engagement with Treasury, the Industrial Development Corporation of Zimbabwe was allocated resources in the 2022 budget, which will be used to support companies in different value chains.
In addition, the ministry is also pushing Treasury to expedite the disbursement of Special Drawing Rights resources.
FM: Where does the potential for growth lie?
SN: As espoused in the National Development Strategy 1 under the pillar on moving the economy up the value chain, the ministry identified 10 priority value chains, that is fertiliser, dairy, pharmaceutical, leather, bus and truck, iron and steel, cotton to clothing, plastic waste, sugar, and soya to cooking oil. These are the low-hanging fruits.
Related Topics