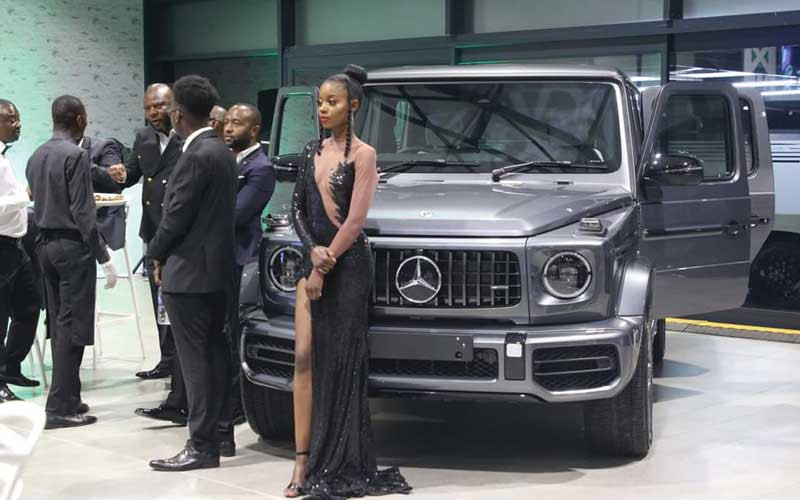 A LOCAL businessman Victor Matiyenga has launched a modern car dealership Exquisite Cars which houses top-of-the-range vehicles.
Speaking at the ceremony, Matiyenga said his plan was to expand the business into a car dealership and maintenance services operation.
"I was inspired by what I saw in South Africa and said to myself, we can also have this in Zimbabwe," he said.
"My dream is to build a car dealership with maintenance services under one roof. So far, my challenge is land," he said.
Exquisite Cars houses top-of-the-range vehicles including the latest BMWs, modern Toyotas, and Audis, among others.
Matiyenga's journey began when his father, Washington Matiyenga denied him the opportunity to pursue a university degree that would have seen him land a white-collar job.
Instead, his father asked him to join him at his car-selling company after he had completed high school.
Although Matiyenga expected to be offered an influential position at his father's business, he was tasked with washing clients' cars.
His father barred him from speaking to clients and asked him to concentrate on car-washing and cleaning.
Two years later, Matiyenga was promoted to sales representative, a position that made it possible for him to interact with customers and gain knowledge in the industry.
Having acquired experience, Matiyenga's father asked him to accompany him to Durban port in South Africa, where he assisted him with selecting used cars which they would buy for resale
Matiyenga was able to save from his new salary and commission to start his own car sales company. Flamboyant politician and businessman, Philip Chiyangwa, who was among the guests at the event described Matiyenga as a hard-working young man.
"We celebrate a beautiful journey whose growth I have witnessed over the years. The blood and sweat that has gone into bringing the brand to where it is today have come to fruition," said Shayne Muronda, a Exquisite Cars executive.
Related Topics