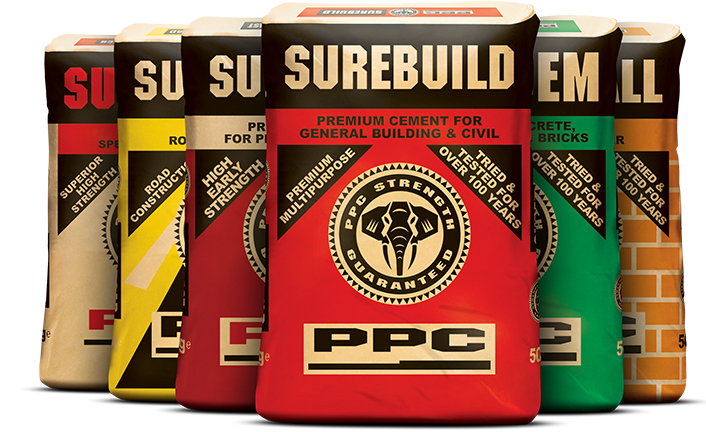 OVER 70% of revenue at the pan-African cement producer, PPC's Zimbabwean operation was generated in foreign currency during the five months to August, the firm said yesterday, as it reported a 7% volumes drop.
The cement manufacturer said there was a robust surge in US dollar inflows during the period, which was bolstered by price hikes.
The southern African country is in the grip of a treacherous forex crisis, which has forced government to impose tough operating regimes.
Despite consumers earning in Zimbabwe dollars struggling to raise forex, demand for cement has spiked in line with steeper demand from government under its Emergency Road Rehabilitation Programme.
"PPC noted increased availability of foreign currency in the Zimbabwean economy, with more than 70% of cement sales during the period under review occurring in foreign currency," the firm said in a trading update.
The 7% volumes drop was underpinned by a scheduled maintenance programme that briefly grounded operations at the beginning of the 2023 financial year, which unsettled the group's entire African operation, coupled with falling demand in South Africa.
"The cement market in Zimbabwe continued to show robust single-digit growth as a result of both residential construction and government-funded infrastructural projects," the firm said.
"PPC Zimbabwe implemented planned maintenance at the beginning of FY23 and recorded a 7% decline in cement sales volumes period-on-period. However, the resumption of clinker manufacturing by PPC Zimbabwe at the end of May 2022 enabled improved sales volumes in the second quarter of FY23," it added.
"PPC Zimbabwe implemented US$ price increases of 5% in March 2022, 2% in April 2022 and a further 5% in August 2022.
It said demand on the Rwandan market continued to firm during the period.
Volumes in the east African country rose by 16% during the period, driven by higher demand from public infrastructural projects.
PPC said the Democratic Republic of Congo experienced high demand during the period.
The firm projected demand to continue firming in Zimbabwe, where government, facing an election in 2023, is expanding its project network, rebuilding roads, constructing dams, establishing new schools.
"PPC Zimbabwe anticipates a recovery for the balance of the financial year and the outlook," the firm said.
"Given the current economic climate, the group will continue to enhance operational efficiencies to mitigate the impact of rising input cost inflation. Without a significant increase in infrastructural investments, cement demand in South Africa is anticipated to remain subdued. PPC South Africa is well positioned to benefit from an increase in cement demand with additional capacity available to capture an upswing in demand without additional capex investment required," PPC said.
"For the five months ended August 2022, PPC's group revenues, excluding Zimbabwe, which is impacted by hyperinflation accounting, increased by 9%, driven by robust demand in Rwanda. Group cement sales volumes (including Zimbabwe) for the five months ended August 2022 were in line with the previous comparable period as subdued demand in South Africa and the impact of a maintenance-related kiln shutdown in Zimbabwe were offset by robust demand growth in Rwanda."
Related Topics