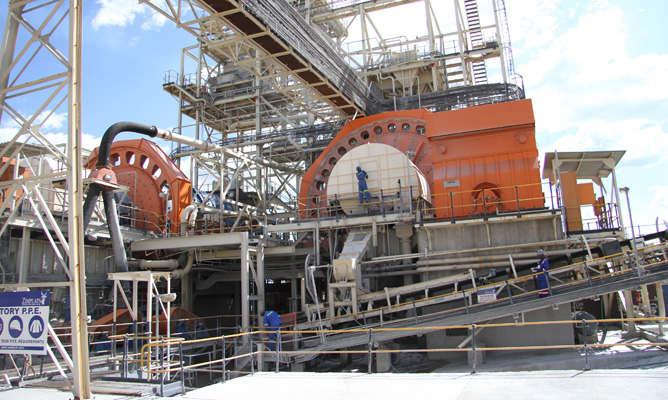 Zimbabwe's largest platinum producer Zimplats swung to a $32.5 million loss during the quarter to June compared with a $6.8 million profit in the previous quarter on lower sales and weaker metal prices.
Reuters
Zimplats, which is 87 percent owned by the world's second largest platinum producer Impala Platinum Holdings, reported a 41 percent drop in revenue to $65 million after its sales of platinum, palladium and rhodium, declined to 68,255 ounces from 104,608 ounces previously.
The company said platinum prices averaged $1,127 an ounce, 6 percent lower than the previous quarter.
Production of platinum group metals fell by 32 percent during the June quarter to 71,084 ounces after a breakdown at its furnace in May damaged some equipment, the firm said.
The furnace was repaired and has since returned to full production, it added.
Zimplats said it had the equivalent of 52,000 ounces of platinum group metals in stock at the end of June.
Platinum is the largest mineral export in Zimbabwe, and the southern African nation holds the world's second-largest reserves of platinum.
Finance Minister Patrick Chinamasa said last week platinum output fell by 6.4 percent to 5.9 tonnes during the first half of this year due to falling prices.