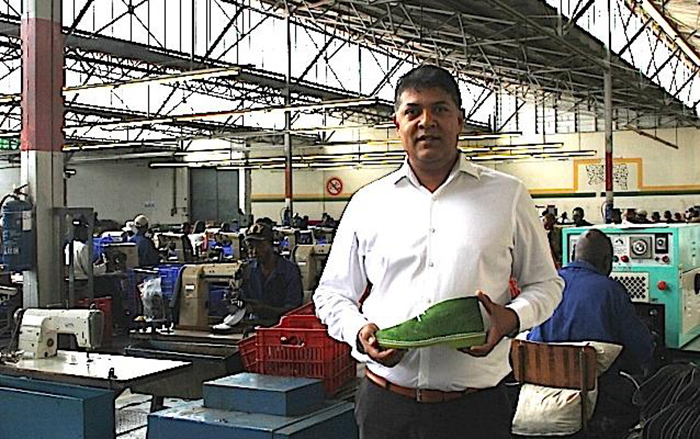 BATA Shoe Company managing director Ronjoy Sengupta yesterday said the travel and trade embargo imposed by the European Union (EU) on Zimbabwe did not have any direct effects on his company's local operations as the shoe manufacturer was part of a global business empire.
By Stephen Chadenga/Ivan Ndlovu
Speaking on the sidelines of the official opening of Sarah Bata Senior School in Gweru yesterday, Sengupta said his company was not affected by sanctions as it took support from a well-co-ordinated global business empire.
President Robert Mugabe's government has over the years blamed sanctions by Western countries led by the United States, Britain and the EU for bleeding the country's industries.
Western nations have, however, maintained that they were restrictive measures against Zanu PF-aligned individuals and companies that impinged on democratic rights of the people.
"We are very blessed that we are not one company in Zimbabwe," Sengupta said.
"We are part of a big family that is called Bata Shoe Organisation based in three countries — Switzerland, Singapore and Canada. We are also part of the African group of companies and so when sanctions of that nature arise, we are not at all affected."
Sengupta said the Bata Shoe Organisation was well-co-ordinated and took group support in technology, machinery and raw materials as it adapted to the changes in the world's economic climate.
He revealed that 15 people were sent abroad for training in the last months that would see almost 100% of positions in Bata being held by locals very soon.
"This is part of our succession plan that very soon, 99,9% of positions at Bata would be managed by Zimbabweans," he said.
He pledged to facilitate a meeting between management and workers to ensure they had cordial relations to enhance business operations.
Bata, which employees 1 400 workers, has been at loggerheads with employees over a wage increase awarded by the Supreme Court in February this year.
The company had appealed against an order to award a wage increase of 9,1%, but the appeal was thrown out by the judges.
"Once the dust settles down, we are going to deliberate on all issues at the work's council and make sure our employees are taken care of, and are happy and that there is total peace in conducting business," Sengupta said.
Meanwhile, Vice-President Emmerson Mnangagwa officially opened the Sarah Bata Senior School which will start enrolling Form One pupils this year.