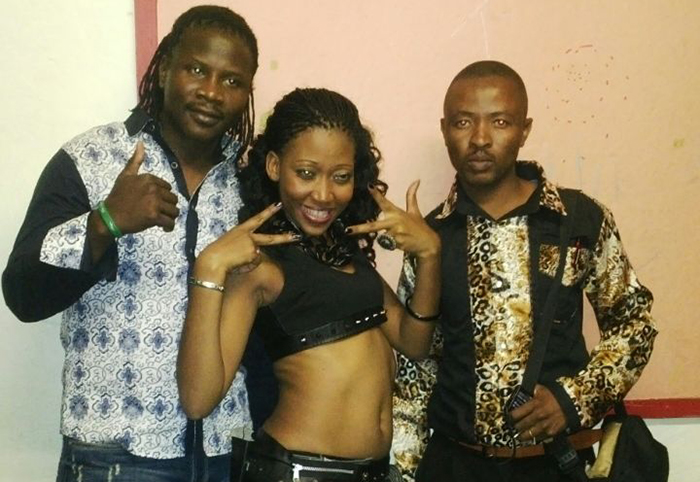 MARTIN SIBANDA-LED, Ndolwane Super Sounds has described their two- day South African tour featuring Motswana musician Naledi Kaisara, popularly known as Slizer, in Hillbrow Theatre Johannesburg and Ekurhuleni Borksburg Hotel this past weekend as a success.
NONHLANHLA SIBANDA
''We are happy we had a show this time of the year down South especially featuring an artist from another country. It was one of our great shows and fans had been dying to see us performing live on stage as a year had gone by since we last performed in that country,'' Sibanda said to Southern Eye Lifestyle.
'We exhibited top-class performance, with energetic dance routines as usual. Fans had been impatiently expecting us and we did not disappoint them as we churned their favourite songs accompanied by unity messages such as Donsa, Bakhuzeni, Ngoneni, Africa, Sekukubi, among others. Through these songs we wanted to teach love among people following disturbing xenophobic attacks in SA.''
Sibanda apologised to fans who had expected him to perform alongside Aleck Macheso and Jah Prayzah over the weekend in Bulawayo.
''We would like to apologise to  Bulawayo fans who were anticipating a performance with Aleck Macheso and Jah Prayzah at a show staged in Bulawayo Amphitheatre this past Saturday.''
South African promoter Roger Muzawazi who has hosted some of Zimbabwe's music maestros such as Oliver Mtukudzi and Alick Macheso at his Ekurhuleni Borksburg Hotel said he was impressed with Martin's performance in a full theatre.
''Martin has a big support base in South Africa and I do not regret bringing him in as all shows have proved to be a success. The turnout was more than we expected as people filled Hillbrow Theatre which has a capacity of 560 people, but more than 700 revellers attended. The hotel accommodated similarly high figures bringing the roof down and charging up the atmosphere,'' he added.