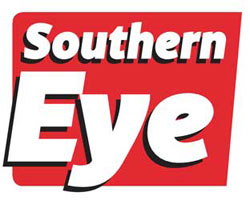 SINCE the international break left us with no English Premier League to sustain ourselves this last weekend, I thought it would be a good opportunity to take stock of the season that has been, and look ahead at the fraction that is left.
Chelsea FC still hold all the aces at the top, but all of a sudden face a very unexpected, albeit distant threat to their iron clad grip on the title from a resurgent Arsenal FC.
Arsene Wengers' side has taken 18 points from a possible 18 to haul themselves to within seven points of the leaders. The reason I said it is a distant threat, is that Chelsea have a game in hand over the competitors, but it is enjoyable to gloat over the possibility of a title fight.
Manchester City's inconsistency has continued to plague their season. It always seems like two steps forward and one step back for the Claret Blues.
They have struggled to string together a run of results, with the timeline of their season punctuated by no less than five losses, one less than their tally for the whole of last season when they were crowned champions and seven draws, already two more than last season.
With eight games to go, however, nothing is cast in stone. While Chelsea are obviously favourites, they have difficult fixtures ahead and cannot afford to be dropping points if they wish to stay in their position of comfort.
Arsenal have no choice but to keep winning if they wish to send even a few hearts a-fluttering in the Chelsea camp, while Manchester City have to find some kind of consistency if their bid to join the scuffle at the top is to be revived.
The top-four race has been twisting and turning all season and now Manchester United look favourites to seal a spot in the Champions League.
United have been able to carve out results on days when their performances had been below par, time and time again throughout the season.
With some tough games ahead against the likes of neighbours City, their pick-up in form is coming at an ideal time. They look likely to fend off the advances of Liverpool who have had a remarkable second half of the season after what was a diabolical first half.
The Anfield side find themselves in a similar position to that of Arsenal and City. After their first defeat of 2015 to Manchester United, they have no option, but to keep etching out results while hoping for slip-ups from rivals above them.
The biggest question, with injury concerns to Daniel Sturridge and controversy with contracts of Jordan Henderson and Raheem Sterling is, do Liverpool have enough left in the tank to chase down Manchester United and wrestle that fourth spot away.
Here is my prediction for the season-end order.
Chelsea,
Arsenal,
Manchester United,
Manchester city,
Liverpool,
Tottenham,
I fully expect that there are still many twists, turns and upsets to come this season, and like I said earlier, nothing is official yet.
It is for that reason that I made those predictions very tentatively, but I feel that based on current form, they are probably as accurate as can be.
Twitter:@Thesonofapitch