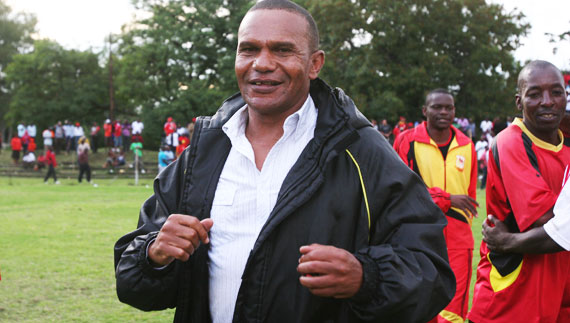 CHICKEN INN and Hwange head coaches are happy with the performance of their teams as they continue with preparations for the 2015 Castle Lager Premier Soccer League season expected to start next month. SUKOLUHLE MTHETHWA SPORTS REPORTER
The two sides clashed in a pre-season friendly played at the Colliery Stadium on Sunday which Chicken Inn won 2-1. New Chicken Inn acquisitions Edmore Chirambadare and Tafadzwa Kutinyu scored for the GameCocks while Phakamani Dube grabbed the consolation for the home side.
On Saturday, Chicken Inn played a 1-1 draw with Zifa Southern Region Division side Technosphere while Hwange beat Division One side Mpumalanga 2-0. Chicken Inn  coach Joey Antipas yesterday said he was happy with his team.
"There were a lot of positives that came out of the two games," he said.
"There were good performances from individuals and from the  team as a whole. We are still working on our fitness levels. We used the match to try out combinations and they are  slowly coming up.
"There is still a lot of work to be done on David Temwanjira and Michelle Katsvairo (newcomers)  so that they blend well with the team."
Dube said he was pleased with his squad.
"I am happy with the performance of the team," he said.
"They played well considering we were missing some of our players through injury. The goals conceded were as a result of lapse in concentration, but generally I am happy. We have depth.
"I will single out our new player Innocent Mucheneka. He played like a seasoned player  in his first match against a league side. If there was a man-of-the-match award, he was going to win it."
Hwange  lost Oscar Lungu and Richard Jongwe and promoted Gift Mbweti, an attacking midfielder, Mucheneka a holding midfielder and goalkeeper  Future Sibanda.
The GameCocks promoted Amos Ncube, Thulani Nxusani, Musa Phiri, Tambudzai Ngulube, Brighton Manhire while Wandile Ndlovu joined  Elvis Chipezeze and Pride Zendera as Chicken Inn goalkeepers.