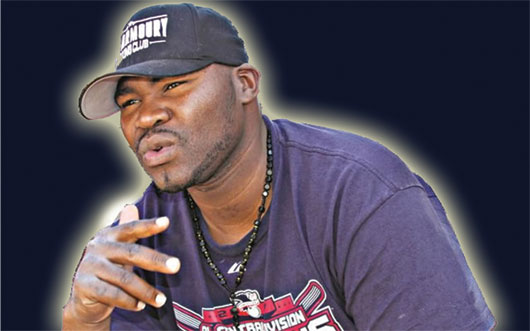 STODART Hall in Harare, Windermere Hotel, Manor Hotel, Reynolds Inn and Bulawayo Polytechnic were  some of the venues that had turned into "boxing homes" as tournaments were held regularly there. SUKOLUHLE MTHETHWA SPORTS REPORTER
Those were the days when boxers who showed great potential did not struggle to get fights.
However, the harsh economic situation in the country has resulted in the lack of boxing promoters leading to a dearth of the sport which had the late Proud "Kilimanjaro" Chinembiri, Langton "Schoolboy" Tinago, Arifonso "Mosquito" Zvenyika and Ambrose Mlilo.
Veteran boxing coach Phillip "Striker" Ndlovu yesterday lamented the lack of promoters in the country.
"Rampage Ring Promotions, Blow by Blow  and Mau Mau were  all too familiar names for boxing lovers years back. Those were some of the popular names in boxing. However, the situation is so bad now because we have few promoters," he said.
This has seen very few if any boxing tournaments being lined up in the country especially in Bulawayo.
The last professional international bill in Bulawayo was held on January 1 2006 at the Bulawayo Polytechnic College.
"Promoters used to support the sport  because the  economy was good. They would make enough money to sustain their businesses and to pour into  the sport. But now it's difficult and companies are struggling. If a company is not generating any income how can it promote sport?" he said.
Ndlovu said the number of boxing promoters in the country had drastically reduced over the years.
"In the past we had promoters like Mau Mau, Rampage Ring, Blow by Blow, Masakhe. Lorraine Muringi, who promoted boxing as well as another man who used to stay in Pumula. Nowadays there are no promoters. The only promoters are Clyde Musonda and Boris Zneider's Black Fist," he said.
"There are companies that are doing well. We have supermarkets that are generating money. We plead with them to assist our boxers. If they help in promoting fights they will gain mileage.
"The government can also assist us. If the government could exempt companies that plough back into the community by supporting sport that could help us. Sport is good because it can boost the economy by creating employment whilst at the same time raise the country's flag high," he said.
Former WBA Pan–African Boxing  champion Thamsanqa Dube and former WBO African Super middleweight champion Tinei Maridzo were hard hit by the lack of promoters.
Dube lost a title in 2011 he had won after beating South African Jack Els in 2009 after he failed to defend it within the stipulated time while  Maridzo also suffered the same feat that year.
The former WBA Pan–African Boxing champion said there seemed to be no hope as he could not even plan his next move.
"There is no sponsorship in Zimbabwe boxing. I can't even plan or set any targets because I might fight next month and stay a very long time without action. I just have to take things as they come as a result," he said.
Promoter of Dube's fight Musonda from Delta Force Boxing Promotions said their biggest challenge as promoters was lack of funds.
"The main problem is finance. We are trying to get the corporate world to assist us, but it's difficult. We have boxers who can win titles, but lack of finances makes it difficult. We now have a few boxing promoters in the country," he said.
However, former Zimbabwe middleweight champion and founder of Big Fish Boxing Stable  Mordecai Donga had a different assertion.
"The biggest challenge has been the board. It has no direction. This is affecting the entire fraternity. We can't do anything without the board. The corporate world needs to support a sport with transparency," he said.
Zimbabwe Boxing and Wrestling Board of Control chairman Paul Nenjerama said he was not in a position to comment  about the state of boxing until the end of the week as he had information that he is supposed to relay to the Sport, Arts and Culture Ministry and did not want to pre-empt his presentation.