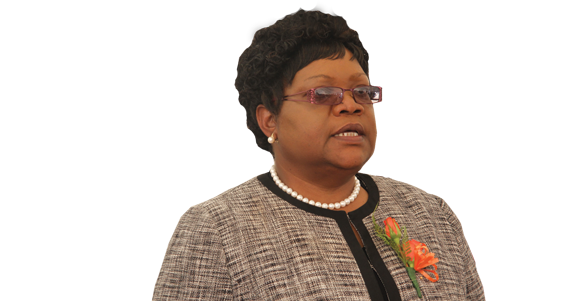 THE Zanu PF youth league has vowed to continue with plans to block Vice-President Joice Mujuru and all her alleged allies from attending the party's elective congress which opens in Harare tomorrow.
OBEY MANAYITI STAFF REPORTER
In an exclusive interview yesterday, Zanu PF's incoming deputy secretary for youth affairs and Makoni West legislator Kudzi Chipanga said they would not allow Mujuru and her alleged accomplices in the plot to topple President Robert Mugabe from setting foot at the congress venue.
"The youth league has a right as the vanguard of the party to protect the country and mostly the president," he said.
"It's our responsibility as the youths to protect the head of State and the First Family whenever we feel he is under threat.
"Youths will not be wrong if they say they will bar some individuals who they see as potential threats to the life of the president.
"It's tough luck for those ones who are being accused of attempting to eliminate our President through unconstitutional means.
"However, those who are supporting the president and the First Family are welcome."
In a chilling message, Chipanga said they were willing to shed blood to defend Mugabe and his family.
"We as youths we are prepared to shed blood in defence of the president, First Family and our sovereignty."
Mujuru and several Cabinet ministers, top party officials and more than 100 legislators have been implicated in a plot to topple and assassinate Mugabe, accusing him of refusing to appoint a successor and step down.
However, the Mujuru camp has denied the charges and despite putting on a brave face, most of its members have been purged for various offences, including fanning factionalism and decampaigning Mugabe and his wife, Grace.
"There is nothing amiss with certain individuals being barred from attending the congress," Chipanga added.
"It is high time people know that the party is bigger than individuals.
"Some of them have been eliminated through the central committee election process, that was the first stage and the second process will be at the entry point of the venue of the congress.
"We are only endorsing the President and the First Lady."