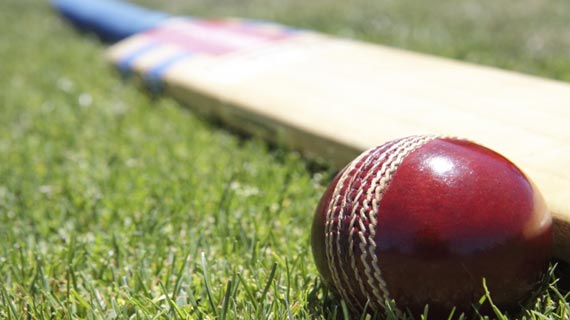 MidWest Rhinos — 255 and 111(Nyasha Mayavo 54; Sean Williams 4-19, Brian Vitori 3-43, Steve Chimhamhiwa 2-12) Matabeleland Tuskers — 461 for 9 declared (Brian Chari 99, Bornaparte Mujuru 96, Sean Williams 96, Tawanda Mupariwa 57; Carl Mumba 2-51, Michael Chinouya 2-71, Bradley Wadlan 2-89 )
KWEKWE — Matabeleland Tuskers beat MidWest Rhinos by an innings and 95 runs in the Logan Cup match at Kwekwe Sports Club yesterday.
The day's play began with a minute's silence in memory of Phillip Hughes, the Australian cricketer who had toured Zimbabwe in August and was killed by a blow from a bouncer in a Sheffield Shield match.
It was not anticipated that play would last long at Kwekwe Sports Club, as MidWest Rhinos were still 136 runs behind Matabeleland Tuskers with only three wickets left in their second innings, none of them specialist batsmen.
Nyasha Mayavo continued his attacking policy and most of the runs came from him. Two cover drives to the boundary off Brian Vitori took him to an admirable fifty off 76 balls, the total then being 96, so he had scored more than half his team's total. Four byes in the next over took the team into triple figures.
It was almost time for morning drinks when Steve Chimhamhiwa finally produced a yorker that breached Mayavo's defences and knocked out his middle stump.
He had made a gallant 54 off 89 balls, and the score was 105 for eight. Next to go was Bright Njanji, who had defended doggedly to score 12 off 62 balls.
He was caught and bowled by Sean Williams. The last man Mike Chinouya lasted only two balls, shouldering arms to a ball from Williams that bowled him, and the innings was over for 111, after about an hour and a quarter's play.
Williams finished with the best bowling figures of the innings, with four for only 19 runs, while Brian Vitori took three. Mayavo's 54 constituted almost half of his team's total, the next-best scorer being Njanji with 12.
Matabeleland Tuskers had been thoroughly dominant throughout the game, but MidWest Rhinos were more seriously weakened by international calls.
— ZimCricket