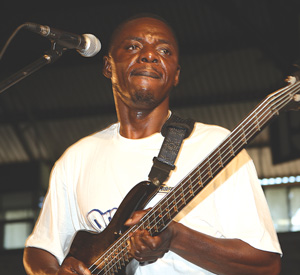 SUNGURA ace Alick Macheso will play in Bulawayo on December 12 where he is expected to sample his latest album.
Luyanduhlobo Makwati OWN CORRESPONDENT
Macheso's show will be held at the Bulawayo Amphitheatre and he will be backed by his Orchestra Mberikwazo band.
Organisers of the show promised that he would not disappoint his legion of fans as he will be playing tracks from his latest album that he is working on.
Macheso's band manager William Tsandukwa said they were working hard preparing for the Bulawayo show. He said the gig would be the last in the city for 2014 before they return mid next year.
"As a band we are working on entertaining our supporters in Bulawayo, but this will be last show in the City of Kings as we are working hard on regional and international tours ahead of us in 2015," he said.
"So we will only be free after midyear next year. We will be going to South Africa after which we will come to Bulawayo then go to Mozambique."
The sungura giant is famed for his prowess on the bass guitar.
The Madhawu hitmaker is also known for his Zora Butter song and dance.
His other popular dances include Borrowdale, razor wire, slow motion, tora bute, yambongo and kochekera.