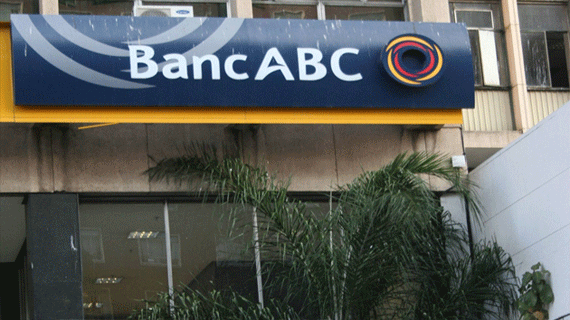 BANCABC, the largest football sponsor with three teams in the Castle Lager Premier League — champions Dynamos, Highlanders and Chapungu — will add another "baby" after Flame Lily was promoted from the Northern Region into the top-flight.
WELLINGTON TONI SPORTS EDITOR
This makes the bank the largest investor in football, spread across three regions — Harare, Midlands and Bulawayo.
This, unfortunately, all but extinguishes any chance of league champions Dynamos getting any financial assistance for their 2015 Caf Champions League journey, with a source close to the regional banking giant confirming the development yesterday.
"That will not happen," the source said.
"We can only take care of the basics (salaries), because as you know the economy is not doing well. We now have Flame Lily as well in the top-flight so we cannot sponsor them (Dynamos) in the Champions League."
Highlanders, who finished fifth and Dynamos are both kitted by Adidas.
Dynamos pocketed a total of $280 000 this season from league and cup competitions, with the bulk coming from the title where they will get $100 000.
Their second-biggest cheque came from the TM Pick n Pay Challenge Cup where they picked up $60 000 after beating Highlanders 4-1 in the one-off final. The challenge cup was only contested by the two teams.
Dynamos also pocketed $45 000 for winning the Bob90 Super Cup, also against Highlanders and then came second to FC Platinum in the Independence Trophy final after losing 3-0 in the penalty shoot-out after the match had ended 1-1 at regulation time.
For the Uhuru Cup, they received $10 000. The champions were knocked out of the Chibuku Super Cup by Black Rhinos, losing 1-0 and only managed to get $15 000.
In the One Wallet Cup final, Dynamos came second best to Triangle and pocketed $50 000, to bring their total earnings this year to $280 000. But they were also hit hard by fines, among them, petty issues like failure to provide team sheets on time.
With the local economy struggling, Dynamos will have to look elsewhere for funding and confirm that by November 30 when the Confederation of African Football (Caf) deadline for registration falls.
By December 15, a squad must be in place as they grapple with history-making coach Kalisto's Pasuwa's decision not to renew his contract at the end of December.
Related Topics