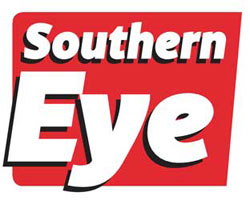 The premier of the new play by Raisedon Baya and Memory Kumbota, The Taking, scheduled for November 22 during the coming Intwasa Extra has been postponed to the second week of December, the organisers said yesterday.
Own Correspondent
The postponement has been necessitated by the non-availability of one of the cast members, Zenzo Nyathi, who suddenly got tied up in Mozambique and Ghana with another project.
Nyathi will be away for about three weeks until December 6.
"The exact new dates will be announced soon," said Intwasa director Baya in a statement.
"Any inconvenience is sincerely regretted.
"The producers of the play promise the premier of the new play will take place as soon as Nyathi is available.
However, Baya said the Intwasa Extra would continue.
"The historical play on succession Mbiko kaMadlenya, adapted from Mayford Sibanda's classic Ndebele novel of the same name by Thabani H Moyo and directed by Nelson Mapako will now have two shows –November 20 and 22," he said.
"The Comedy Night remains unchanged. Featuring CIive Chigubhu, Q the Boss, Babongile Skhonjwa and Ntando Van Moyo, it will take place on the 21st of November 2014."
All shows are at Bulawayo Theatre and start at 7pm.