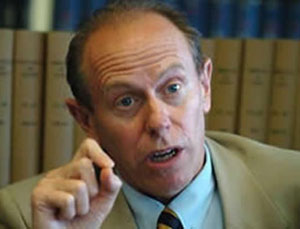 DAVID Coltart has questioned Zimbabwe Cricket's decision to drop all rounder Sean Williams from the squad to tour Bangladesh with the former sports minister even alleging racism in the selection process.
HENRY MHARA SPORTS REPORTER
The top batsman is one of the four players from the squad that played in a recent one-off Test against South Africa, which they lost by nine wickets, who have been dropped from the travelling party.
The other players who missed out are Mark Vermeulen, Cuthbert Musoko and Donald Tiripano.
The team which will play Bangladesh in three Tests and five one day internationals (ODIs) later this month was expected to leave for the subcontinent yesterday afternoon.
However, Coltart, who has been involved in Zimbabwe cricket racial rows before, was not amused by the selected squad, particularly the omission of Williams who he alleged could have been motivated by racism.
Coltart took to social media to vent his frustration.
"Williams was arguably one of our best players in the recent Aus/SA series and it is incomprehensible why he has been excluded from the team. In absence of an explanation why Williams has been dropped, it appears the racial quota in the Zim Cricket team continues," Coltart posted on facebook.
He added: "Williams also is one of the best players of spin and his spin bowling suits the Bangladesh conditions. Racism in cricket, or any sport, is just plain bad — evil in fact — and in the absence of an explanation, one has to assume this is ZC policy. Since the new coaching/selection regime took over in Zimbabwe Cricket no team has featured more than three white players — is this policy?"
Former Zimbabwe cricket coach Alan Butcher also added his voice on the debate, by responding to on one of Coltart's Twitter threads: "If it's policy surely Williams before Waller on stats . . . must be something else. It would be great for the team if for once they travelled abroad with the best squad!"
While there was no explanation from ZC why Williams had been dropped, unconfirmed reports yesterday suggested the player had a burst up with the often volatile and unpredictable coach Stephen Mangongo earlier this week. In the squad for Bangladesh, Mangongo recalled Tinashe Panyangara and Craig Ervine as well as naming three new caps.
Among the new caps is left-arm spinner Wellington Masakadza, brother of batsman Hamilton and pace bowler Shingirai, both of whom are also in the squad.
Batsman Brian Chari and all-rounder Natsai M'shangwe are the other uncapped players in a 17-man squad.
While Panyangara played in the Test against South Africa, he was dropped during the One-Day International tri-series against Australia and South Africa in August for reportedly sharing a video of Mitchell Johnson bowling at England with his team-mates.
Batsman Ervine last played a Test match in March 2013.
Zimbabwe will play three Tests in Bangladesh, the first of which begins on October 25 in Mirpur. They will also play five One-Day Internationals in November and December.