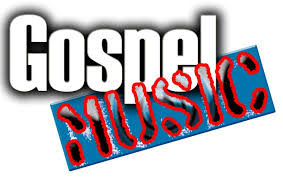 UPCOMING gospel musician Ashton Mukonowenzou, aka, Flabbz, has released a single titled Lead Me.
SINDISO DUBE OWN ORRESPONDENT
The Christian rapper featured Vuyolethu Ngwenya, Hillary Nkomo and Tinashe Tapfuma on the track.
Talking to Southern Eye Lifestyle yesterday the artiste said he was happy about the single and the warm response it is getting since its release early this month.
"I am happy and I thank God my single is doing great online, it has received a lot of downloads," he said.
The song talks about Jesus Christ being a leader in all areas.
"In the dark you need a light, say a torch, but there's no way you shall move about with the lit torch held behind you while you go forward. It's always the torch in front of you. John 8:12 goes on to say Jesus Christ is the light of the world," Flabbz said.
"So it got to be him in front and you follow behind. In other words, tell Christ lead me."
He revealed that the song is a cry to God for his guidance and ever-presence in all areas and aspects of his life, but mainly targeting the Kingdom music ministry he is operating in.
"I have realised that all I do alone will be equal to nothing hence I ask God to lead me, as John 3:30 says: 'He must increase, but I must decrease'. So Christ being the light of the world and being my Lord only he is capable and should lead the way.
"My fears are that if I operate using my own understanding, intelligence and knowledge, I might have a mirrored-success that may deceive me into believing that I am able to function and do all I do alone without Christ," he said.
The ambitious artiste has labelled his work as "Jesus positive music".
"I advocate for music of positive influence. Leading lost souls to the living kingdom. Spiritually enriching everyone who listens or hears it. I want music that changes lives for the better," he added.
Flabbz has done chart topping tracks like, Unozovepi, Staqera munaJesu and Shoko raMwari with Stylez-A.
The Harare born 22-year-old musician — now based in Bulawayo — says he believes God is using him in the hip-hop revolution.
His music is a tool to bring Christ as the Word to His people and the brother is doing just that.