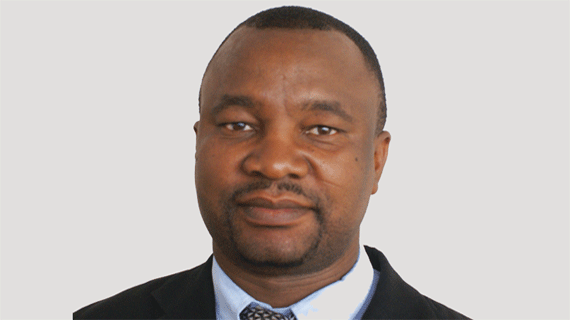 ONE MAY wonder why some people do not make it in the network marketing business and perhaps you may end up concluding that it is a profession for a select few. Outlined below are the top four stumbling blocks l believe are responsible for a failure.
 Lottery mentality Some people join the network marketing business thinking it's a get-rich pyramid scheme and what they should do is just to invest their money into the business, sit, relax and wait for cash to start pouring into their bank accounts nonstop. They think they can get something from nothing. The truth is your success in network marketing is directly determined by the effort you put.
 Not taking their business as a real business When you join network marketing you should know that you have started a real business that needs your profound attention. Right from day one, you are the chief executive officer of your business and you should do everything it takes to make your business profitable. The sad story is that many folks regard this type of business as a part-time venture just to generate extra income and they don't take their business seriously, of which that leads to failure.
 Not working the hours This business is simple, but not easy. So, just like any other business venture you have to commit action time working your business then results will follow. Cheat on your working hours, you cheat nobody but yourself.The most important activities you should spend your quality time on include prospecting, generating leads both online and offline, showing the business plan, servicing your customers, doing an effective follow up and mentoring your team members.
 Trying to sponsor people without firstly building a relationship with them. It is extremely important to remember that people will always want to do business with people they know, like and trust. I have seen many network marketers pouncing on innocent strangers in the streets and immediately introducing their business opportunity without firstly creating a cordial relationship with such people. Guess the response — massive rejection because those people don't know you and, therefore, they can't do business with you.
Nevertheless, there are so many strategies in place that can help you to establish a sound relationship with the strangers and make these people to call you first, already knowing your name, enquiring about your products and business opportunity.
Which is better, to spend the whole week loitering in town and at Renkini Bus terminus looking for uninterested strangers to tell about your business opportunity, or to spend the entire week doing business presentations to super interested people who have invited you into their world as a guest by contacting you first?
You can be in a position to generate leads (leads are people you want to tell about your business opportunity) in this manner, when you know the duplicative sponsoring system which l created for network marketers.
This system teaches you the attraction marketing philosophy whereby you position yourself as a network marketing expert who is there to solve the problems of people in your target market, thereby enticing these people to contact you for solutions to their problems.
Remember, the fastest way of getting rich is to solve other people's problems. And the more valuable you are to others, the more they need you.
Mike Dillard in his book entitled, The Magnetic Sponsoring had this to say: "Amateurs sell products and push them upon people. Professionals market solutions and expertise which attract people towards them."
You can use the duplicative sponsoring system — the attraction marketing system to attract business to you even if you are in other business ventures outside network marketing. Nqobile Tshuma is a network marketer as well as a published author of three network marketing books. You can call or WhatsApp on +263 782 028 397