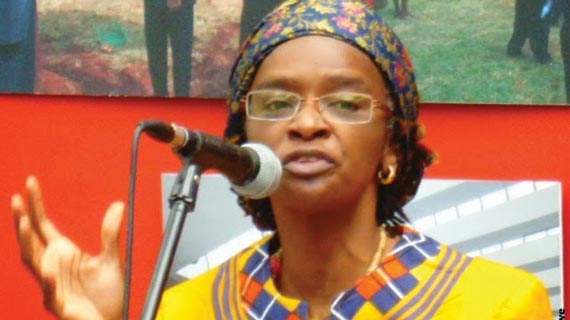 GOVERNMENT officials from the Sports, Arts and Culture ministry on Friday visited the venues for the 2014 Region V Under-20 Youth Games to be held in Bulawayo in December to assess work that needs to be done in refurbishment of the facilities.
Ronald Moyo Sports Reporter
The ministry's permanent secretary Thokozile Chitepo and deputy chief secretary Ray Ndlukula were among the officials who toured the venues.
National University of Science and Technology (Nust), Bulawayo Athletics Club, Bulawayo City Pool, Barbourfields Stadium, Luveve Stadium and White City are some of the venues that the officials toured.
Local organising committee chairman Charles Dzimba confirmed the visit saying the purpose was to estimate the amount of money that might be needed to refurbish the stadiums.
"Yesterday (Friday) we had government officials from Sports ministry touring the venues for the Region V Youth Games. The purpose was to see what needs to be done and capture that for the purposes of funding the project of refurbishing the facilities," Dzimba said.
There is no notable progress so far as the refurbishment is concerned, but Dzimba said as soon as the funds are available they will work tirelessly to beat the clock. He said the facilities will be refurbished by September 30 if the government was to unveil the funds on time.
Zimbabwe will host Zambia, South Africa, Botswana, Namibia, Lesotho and Mozambique in the 2014 Region V Youth Games in December.