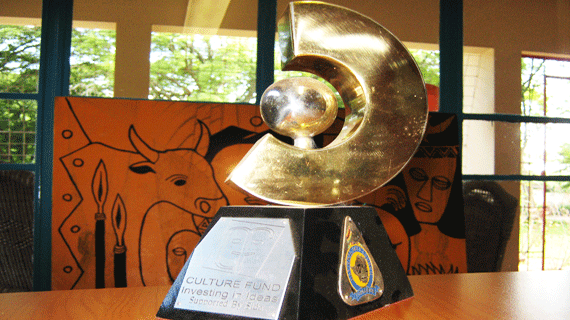 THE NATIONAL Arts Council of Zimbabwe (NACZ) yesterday hinted the 13th edition of its National Arts Merit Awards (Nama) is likely to be broadcast live on national television.
SINDISO DUBE OWN CORRESPONDENT
The awards night has been slated for Bulawayo on February 15 at a local hotel, but there were concerns the venue would not be able to accommodate guests. Catherine Mthombeni, the NACZ communications manager, said due to limited space, not everyone would be invited for the glitz ceremony to honour the country's artists, including journalists.
"Attendance is strictly by invitation, this is not to say NACZ does have an intention of shutting away people, but venues have carrying capacities that have limitations in numbers. We always strive to invest in Nama being broadcast live for all Zimbabweans to watch," Mthombeni said.
She officially released 35 categories derived from the following genres: music, literary, dance, visual, film and television, theatre, media, spoken word and special awards. Below is the list of the categories.
Literary awards Outstanding fiction book Outstanding children's book Outstanding first creative published work Dance awards Outstanding dance group Outstanding female dancer Outstanding male dancer Outstanding choreographer Theatre/ drama awards Outstanding actress Outstanding actor Outstanding theatrical production Outstanding director Media awards Outstanding Journalist – print Outstanding journalist — television Outstanding journalist — radio Outstanding online media Visual arts awards Outstanding mix media work Outstanding two-dimensional work Outstanding three-dimensional work Outstanding exhibition Film and television awards Outstanding actor Outstanding actress Outstanding music video Outstanding screen production (television) Outstanding screen production (Full length Film) Outstanding screen production (short film) Music awards Outstanding female musician Outstanding male musician Outstanding song Outstanding album Spoken word awards Outstanding comedian Outstanding poet Special awards People's choice award Promoter of the year Arts personality award Arts service award