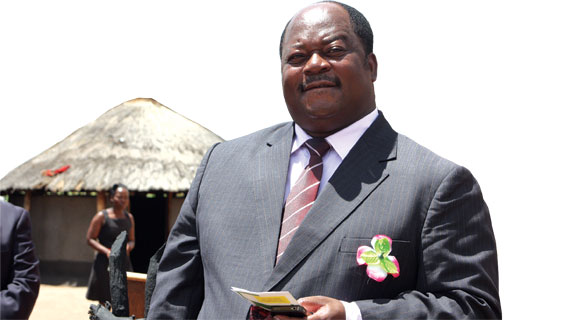 SPORT, Arts and Culture minister Andrew Langa says there is need for the Premier Soccer League  (PSL) to be run professionally saying it would be the only way to attract many sponsors.
SUKOLUHLE MTHETHWA SPORTS REPORTER
Langa was speaking at a function held in Harare on Friday to honour footballers who excelled in the local PSL this year. "The league is the face of  all Zimbabweans. When giants are clashing you want to go to the National Sports or Barbourfields  to see how they play," he said.
"My appeal to the league fraternity and those behind it to let us administer our league in this country professionally. If we do so obviously this will attract more sponsors.
"We have all the reason to administer football professionally so that it creates employment for our youngsters.
"I have always said it cannot be entertainment only, but let our soccer be in a position to create employment for our youngsters in the country," he added.
Langa also spoke on the need for fans to desist from violence at stadiums.
"I would also want to discuss the violence that has become the order in our football matches.
"I do not want to say much, but let me say  those who are in charge of the different clubs  please can we manage our fans. "I read a story which was saying in the 2013 season few fans attended football matches.
"The reason is because you go there you lose a vehicle, you lose your eye and some are arrested because they were involved in some kind of violence.
"Let me ask those who are in charge of our big clubs in this country to let us talk to fans so that we could avoid these problems especially the so-called big teams that you know in this country.
"This obviously has an effect on attendances of families in our matches.
"It also has a bad image on our football and this will definitely chase away sponsors," he said.
Langa urged referees not to align themselves with teams as that has been attributed to violence in stadiums.
He also said he will invite stakeholders to discuss players' pension schemes and insurance.