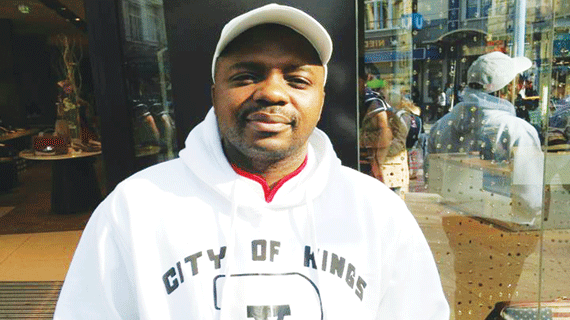 DEAR SANTA. The festive season is upon us and the end of the year beckons. We made a lot of resolutions when the year started and probably more than half of them remain unachieved.
I have been sent by artistes from a far land in Southern Africa christened Zimbabwe. They have asked you dear Santa to bring them lots of good wishes this Christmas and to help them achieve several resolutions next year.
Santa! This festive season please be with all Zimbabwean artistes and guide them safely to all venues and shows they will be performing at. We know they will be travelling a lot and we ask you Santa together with God to protect them from road carnage. Please teach them not to drink and drive.
Also guide them to understand that they are going to shows and events to work not to embarrass themselves by over-indulging in alcohol more than the guests and clients. Please remind them that the Press and media may not be as lenient and forgiving should they put themselves in compromising situations during the festive season.
Beloved Santa. Please bring upon our ever so hardworking artistes as many shows as they can possibly have.
Teach them to handle their bookings as professionally as possible. Lead them not into the temptation of overbooking shows and taking more than they can handle. Remind them to give the best at each performance for the festive season comes once a year.
Assist them to be punctual at events and to treat their fans and clients with great respect and gratitude.
Kindly bring a good and fair heart to all those who hire our artistes at this great time of the year. Teach all promoters, clients, grooms, companies and non-governmental organisations who wish to hold events and shows at this time of the year to appreciate the artistes' creativity at all times.
Make them realise that artistes sing, act, and dance and in a nutshell perform for a living. Remind them that the artistes buy from the same shops as they do and send their children to the same schools as they send theirs.
Help them to be generous and fair in paying artistes their dues. Remind them that as they probably received bonuses from their employers, they could be kind enough as the artistes' employers to pass on the good deed to their loving artistes.
Santa we have known you for time memorial and you have preached to us that this is the season of sharing and giving. Make our fans and clients realise that the time to pay artistes with food and beer has been overtaken by progress.
Make the politicians and everybody realise that artistes deserve to be paid and paid fairly. Bring to their noble attention that the usual "come and market yourselves at our event" cliché needs to be buried now.
The trick no longer works and smacks of serious slavery notions. Like sport, the arts can be a short career and therefore you cannot market yourself for as long as you can sing, dance, paint or Deejay. The time to benefit is now.
Santa, you always remind us Xmas is a time for a cheer. Cheer up everybody who loves the arts. Give them enough spending power to go to the shows that will be hosted all over the country. Help them to spend generously and to bring as many friends and family to the various shows. Let there be no show that will be a flop.
Santa, with regards to the approaching New Year, make collaborations a special part of artistes New Year resolutions. In the year 2014 help artistes to work together especially those from Matabeleland.
Teach them to bring together their various expertise into one, to create stables, albums, productions and events. Breathe into them the new air of solidarity which has become a need rather than a choice in the arts market in this generation.
May they realise that there is strength in numbers and collaborations are the future of arts and entertainment.
May we also have less scandals, splits of groups and no sex tapes in the New Year.
Santa, our friends in the arts and entertainment, the reporters, journalists, their Press and media houses would blame me if I do not put them on my prayer list. Teach them to realise that they are very important to the growth of the arts in Zimbabwe. Bring them the wisdom to report fairly and impartially about the arts and entertainment in the New Year.
May they not divide Zimbabwe into regions and tribe in their writing. May they give credit where it's due and may they write as much about the good and as they do about the bad in the arts.
May the headlines about the good things the artistes have done be as bold and big as those pointing out their failures.
Help them to improve their view of the artiste. Make them see the artiste as good as they see any business person.
Take away from them the notion that artistes are bound to be destitute. Give them new ways and mojo in their writings about the arts and entertainment. Provide editors the wisdom to afford skilled, trained and well researched journalists for the entertainment desks in their newsrooms. May you bring many thanks to all of them for their continued support for arts and entertainment.
Dearest Santa, should these wishes be overwhelming for you, kindly pass this note to Tata Madiba Nelson Mandela whom I believe will champion our cause and concerns in the heavens.
For he once said: "It is music and dancing that make me at peace with the world". May his soul rest in peace.  Follow me on twitter @NkueInnoeDube or email iyasanid@yahoo.co.uk