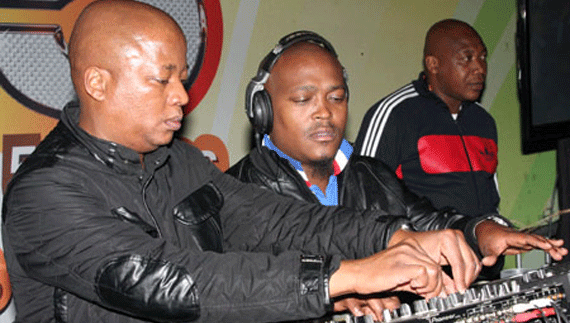 SOUTH African kwaito and house music outfit "Vetkuk v Mahoota" will invade Bulawayo this Saturday to perform at Eden Night club.
SINDISO DUBE OWN CORRESPONDENT
DJ Vetkuk and Mahoota, the Via Orlando hitmakers, are a favourite of many kwaito lovers in Bulawayo.
One of the organisers of the show, Gordon Imbayago — popularly known as DJ Slamma — told Southern Eye Lifestyle: "This is going to be our first biggest event since we opened two weeks ago and we are bringing in a classy outfit for our classy targeted audience.
"These guys are really good and they do fit into our system. We promise this is going to be a good show and we invite all party lovers to come."
DJ Slamma said he was happy with the preparations, adding that the South Africans would be supported by Dj Marcus Andro, Scooby and Kananjo.
DJ Mahoota is the founder member of Trompies, a kwaito group that constantly topped the charts in South Africa. Along with Vetkuk, Mahoota forms half of the top duo of Vetkuk v Mahoota.
Mahoota is a co-host and founder of The Spring Day Music Explosion, a 12-show, 10-city music festival that is in its 10th year and features 65 artistes and deejays from South Africa and abroad.
This is a major event on the South African music calendar.
The two have released five successful albums to date. Two of these, Lesedi and Tshiamo, went gold and total sales to date are in excess of 400 000 copies.