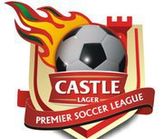 THE 2013 soccer stars will be selected on November 23, the organisers said yesterday.
SPORTS REPORTER
A panel of sportswriters, members from the Footballers' Union of Zimbabwe, coaches and referees' representatives will meet to select 11 players who excelled in the 2013 Castle Lager Premier Soccer League (PSL) season.
While the PSL could not confirm the date when contacted, most of the panellists had already received their invites from organisers by yesterday afternoon.
Besides the finest 11, the referee of the year, coach of the year and best Under-20 player will also be selected although their identity will be made public at an awards ceremony later in the year.
The golden boot award and goalkeeper of the year are selected based on statistics and are not subject to debate. Tendai Ndoro is currently the leading scorer with 16 goals.
Organisers said the selection rules from last year would apply again this year.
The winner will receive $5 000 while his two runners-up will get $3 000 and $2 000 respectively with the rest of the finalists taking home $1 000 each.