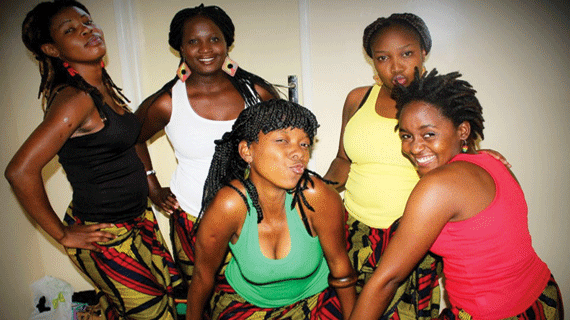 BULAWAYO's rising all-female ensemble, Nobuntu, on Monday left the country for their debut one-month tour of Europe.
DIVINE DUBE Own Correspondent
After successfully launching their first album – Thina, the group courted the interest of their record label, 10th District which is based in Australia.
The tour was organised by the stable run by Dumisani Ramadu Moyo — a member of sensational imbube group Insingizi currently based in Austria.
Before their departure, the group's spokesperson, Duduzile Sibanda confided to Southern Eye Lifestyle they were set to travel to neighbouring South Africa by bus before catching a connecting flight to Australia from Oliver R Tambo International Airport, SA.
"We are leaving for South Africa by bus and then we will jet off to Europe," the cheerful vocalist said yesterday.
She added that their first show scheduled for Friday this week will be staged at Vienna, Austria, before they conclude their act at Germany's prestigious Transvocale Festival slated for the first of December.
The five-member group which has rescuscited the flickering imbube music is set to serenade the European audience with their a cappella pieces from their latest album Thina.
Some of the tracks which the band hopes to use to tantalise its European audience include jazz-flavoured Intombi zeNatali and Usibali — traditional song renditions.
The group comprises Duduzile Sibanda, Siphiwe Dube, Claire Ratidzo Dangarembwa, Joyline Sibanda and Heather Dube.