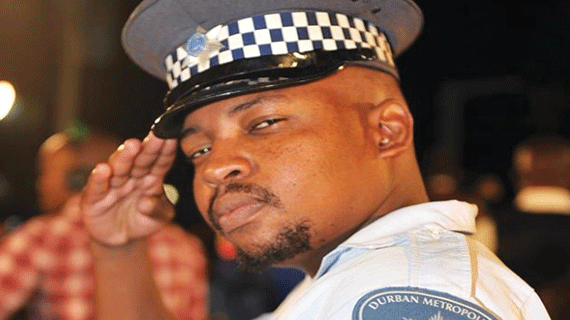 SOME are unknown in their backyards in South Africa while others hardly draw crowds to performances in towns or villages, yet in Zimbabwe they laugh all the way to the bank.
Luyanduhlobo Makwati Own correspondent
South African artistes, among them disc-jockeys, are cashing-in in Zimbabwe as they take turns to stage shows across the country where they attract huge crowds.
In the past 10 months there has been a bee-line of them into Zimbabwe's cities and towns, much to the chagrin of local artistes who are finding it hard to make ends meet.
In fact, to musicians such as DJ Tira, Patricia Majalisa, DJ Zinhle, Freddy Gwala and Dan Tshanda of the Splash fame, Zimbabwe has literally been their favourite playing ground and a cash cow.
Hardly a month passes without these musicians and other unknown artistes holding shows in the country, raising questions why local promoters have a penchant of favouring South African artistes whom they pay handsomely at the expense of abundant local talent.
According to Freeman Mugadza, an official with Culture Sound Promotions which has brought in several foreign acts, Zimbabwe's music industry has not matured hence the preference for South African artistes.
"We opt for foreign artistes who have created meaningful brands that have an appeal all over the region," he said.
"It becomes hard for us as promoters to take chances and promote local artistes where at the end of the show we will count losses and that will affect us in terms of our business.
"Local artistes lack a professional approach to their business and they believe that by producing a single track they are worth hiring.
"That on its own has affected their careers and they will not mature to be material good enough to hire."
He charged that most local artistes had failed to create their own brands, with the exception of a few such as Jeys Marabini, Sulumani Chimbetu and Oliver Mtukudzi.
"These have managed to transform themselves into brands, but they are few," he said.
"If our local DJs can do the same they can make names for themselves and it will be easy for people to seek their services."
Percy Sikhosana of Hella Hella Entertainment concurred with Mugadza saying local music had not evolved and lacked sophistication.
"Another problem with local acts is that the try to emulate the music of South Africans which then fails to attract the market for them because it will be competing with products of internationally acclaimed artistes such as DJ Fresh and Oskido, among others," he said.
But National Arts Council of Zimbabwe (NACZ), provincial manager Charity Nyathi said her organisation was concerned that promoters seemed preoccupied with foreign artistes at the expense of locals.
"As the arts council, we understand the plight of the local artistes, but we cannot tell promoters who to bring or not," she said.
"It is up to the promoter to choose who he or she wants to bring to perform.
"Moreover, these promoters are in business hence what they do is informed by the profits that they would reap after the show."
Nyathi said they had realised that the tendency to opt for foreign artists was killing local industry hence NACZ encouraged promoters to always include locals as backing artistes so as to expose them to bigger audiences.
A survey by Southern Eye Lifestyle showed that local promoters pay South African artistes between R15 000 to R40 000 per show while local artistes are paid as little as R5 000.