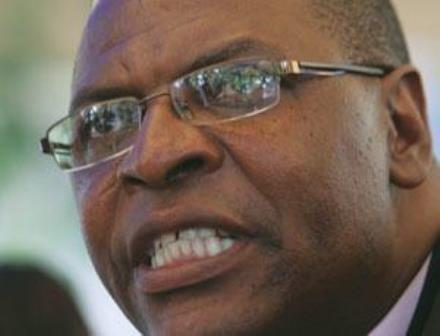 THE Welshman Ncube-led MDC has fired its Matabeleland South provincial chairperson Petros Mukwena who has been vocal in calling for the recalling of party secretary-general Priscilla Misihairabwi-Mushonga from the National Assembly.
NDUDUZO TSHUMA STAFF REPORTER
Mukwena argued that Misihairabwi-Mushonga's selection was irregular. He was suspended from the party for indiscipline ahead of the July 31 elections and last week he refused to appear before a disciplinary hearing claiming it was biased.
In a letter addressed to Mukwena dated October 15, MDC national disciplinary committee chairperson Jacob Moyo said the outspoken politician would not be allowed to apply for membership of the party within the next five years.
Moyo said the decision to expel Mukwena stemmed from charges of misconduct and his refusal to appear before the disciplinary committee.
"Consequently, the national disciplinary committee, sitting in Bulawayo on October 11 2013 decided to expel you from the party forthwith and recommended that you must not be allowed to reapply for membership of the MDC for the next five years," Moyo wrote in the letter.
"The MDC constitution makes an omission regarding the charge that should be levelled against you for failing to appear before the national disciplinary committee. Article 15 refers to oversights and omissions.
"The committee views your refusal to appear before us as a serious act of misconduct and is supported by the contempt that you have for the committee as demonstrated by your utterances through newspapers."
Moyo said the committee had taken the view that Mukwena's conduct "shows that you have gone beyond the pale and demonstrates that you no longer recognise the MDC constitution, let alone leaders and structures, except Matabeleland South province.
"But your conduct clearly sets you outside that province in so far as it forms part of the MDC in Matabeleland South province. You are therefore, proceeding with impunity outside all structures of the party and its constitution."
Moyo said after Mukwena's June appearance, the committee found him guilty of misconduct in contravention of article 10,5 (b) of the party's constitution.
He said he was unable to serve Mukwena with the charge sheet as the Gwanda-based politician approached the party's national appeals committee before receiving any documentation on the verdict and went on to make statements in the media saying he did not attend last Friday's hearing as it had been predetermined.