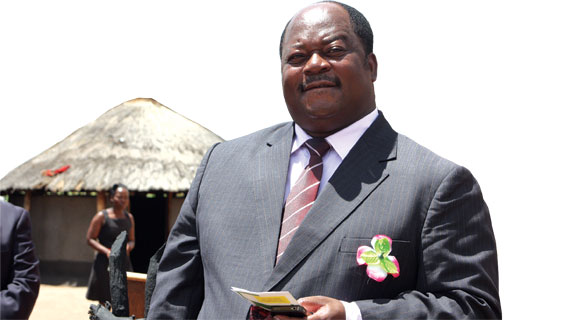 NEW SPORT, Arts and Culture minister Andrew Langa yesterday morning met with stakeholders in his ministry in Harare for the first time where he outlined his strategies as he tries to update all the sectors under his jurisdiction.
HENRY MHARA SPORTS REPORTER
Langa, who was appointed to the usually demanding portfolio last September, said he understood the difficulties besetting the sectors, especially to do with lack of finances and resources.
The sectors have long suffered especially in sports where national associations have battled or sometimes failed to send national teams to participate in international competitions.
Langa gave his key result areas which he said would help address these and other issues under his command.
"First and foremost I know both sectors face severe funding challenges. Indeed, as the government, we will do our best to direct resources to support the essentials. However, the realities of the nation's financial resource base require us to be more innovative. We need to come up with strategies to attract investments. We wish to encourage artists and sports people to build confidence in the business community and financial institutions in order to access credit," he said.
Langa also said more resources should be invested toward infrastructure development. He mentioned that major football stadiums across the country will be upgraded and national team games will be spread in all provinces, unlike in the current set-up0 where most national teams have their games played in Harare.
"We envisage structured long- term loans for establishment of certain sporting infrastructure against innovative business models that will secure income from the use of those facilities. We have far too few places that offer skills training and talent development in Zimbabwe. We will also emphasise and support the establishment of effective sports administration by agents and associations, upgrading of sports infrastructure and promotion of sports development."
In order to implement these strategies, Langa said he would undertake consultative strategic planning sessions for each sector.
He also promised to revise the current legislation and policies for sport, arts and culture to align them with world trends.
To guide and monitor all the policies he intends to put in place and implement, Langa said he will pursue the establishment of a Cabinet committee on his key sectors.
"I'm aware that the solutions for growing both sectors cannot be achieved by the government alone. We must work together, that is sports people, artists, agents, associations, government, the business community, academia, NGO's and regional and international organisations," he added.