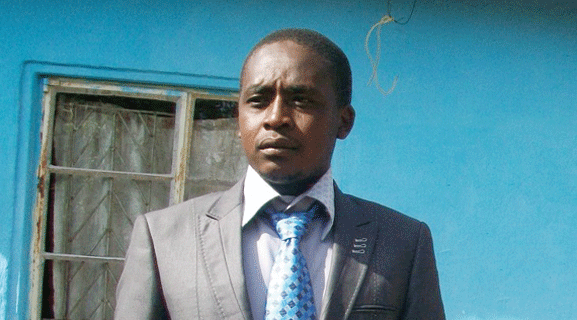 "WHEN my husband passed away we had a house in Mpopoma, a car and a home in Gwanda where we kept 15 herd of cattle. My husband and I used to assist nearly all our relatives in times of need and as the older umalukazana, I was a darling to all.
-Khumbulani Maphosa
"When he died in an accident at work, all this vanished. I was called names by even the children I assisted to get education. They accused me of bewitching him so that I could inherit his wealth with my family and 'new boyfriend'.
I was labelled a gold digger who came to benefit from the wealth of their child and brother whom ironically I found lodging in a single room at a house in Njube.
"My in-laws grabbed all the cows and banished my 'stinking feet' from ever stepping on their grounds. My late husband's younger brother made serious advances at me and after I blatantly refused ukungenwa, he connived with his aunt and they took away the car.
The only thing I salvaged was the house, but they grabbed all his clothes.
"My children's friends stopped playing with them as they were instructed not to linger with abantwana bakamazakhela.
With hindsight I now know why I was dethroned as treasurer of the church women's group — because I am a widow.
I once overheard my neighbours advising each other to leash their husbands because 'that widow will snatch them from us sisi'," Dube's wife once testified.
In his statement on the 2013 International Widows' Day commemorations, United Nations secretary-general Ban Ki-Moon noted that "women can be exposed to extensive vulnerabilities when their husbands pass away. Far too many widows are shut out of any inheritance, land tenure, livelihood, social safety net, healthcare or education.
"Their children must cope not only with grief at the loss of their father, but also their own sudden loss of status and benefits in society."
There are thousands of widows today in Zimbabwe who undergo cruel and inhuman treatment like Dube's wife or even worse.
In Zimbabwe, we pretend that widows do not exist.
We are all entangled in the vicious cycle of the continued violation of widows' rights as our silence has proliferated the stigma, discrimination and criminality that widows are drenched in.
I have listened with revulsion as various widows relate their horrendous tales.
I have met young widows who have been victimised by traditional and political leaders.
Every Zimbabwean should accept that widowhood is part of womanhood and a phenomenon of life that is not in anyone's control. No woman chooses to lose her husband and life partner.
The church needs to be serious about the protection and promotion of widows' rights as the Bible clearly states in James 1:27 that "Pure religion and undefiled before God and the Father is this, to visit the fatherless and widows in their affliction." It's time every true God-fearing church established a widows' programme/ministry.
The government also has an obligation to empower widows.
While all women are facing socioeconomic, political and cultural challenges, widows are truly the worst affected.
The government should set aside funds and programmes specifically for widows' empowerment.
It's funny that there are initiatives targeting orphans and vulnerable children, the elderly, the disabled, people living with HIV and Aids and others, but nothing for widows.
Has anyone critically asked who is looking after the orphans?
Is the government silently inferring that widowed women are less important than their children?
Through traditional institutions, the government should ban the criminalisation of widows by otsikamutanda and bogus prophets.
The media should dedicate itself to amplifying the voices of widows through reporting stories that will not only expose their predicament, but also narrate the positive contributions widows are bringing to our communities.
Widows in public offices and privileged positions need to take it upon themselves to champion the rights of the silent, poor fellow widows in difficult circumstances.
All Zimbabweans should also take a stand and denounce all forms of violence against widows.
UN Women acting head Lakshmi Puri during the 2013 International Women's Day Conference in London, said:
"Together we must erase the stigma of widowhood, the barriers widows face to resources and economic opportunities to survive and the high risk to widows of sexual abuse and exploitation.
We must end the manipulation of inheritance laws to deprive widows of assets and entitlements on cultural, religious or social grounds."