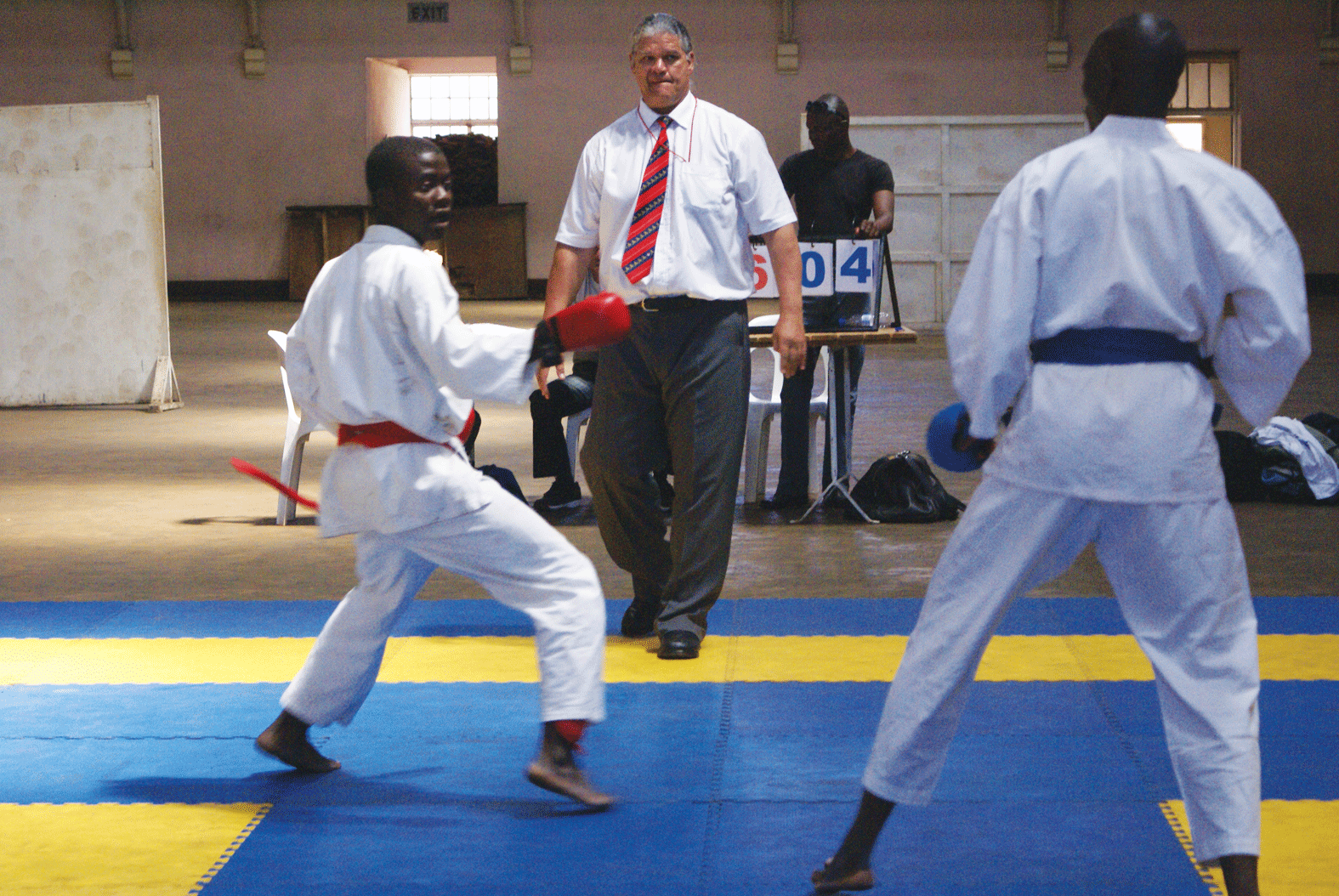 THE MIDLANDS won the Inter-provincial karate tournament which was held at Drill Hall in Bulawayo on Saturday.
RONALD MOYO SPORTS REPORTER
The best team on paper, the Midlands, won the senior men's team kumite (main fight) after beating Triangle in the final.
National team captain David Dube together with teammates Victor Bunu and Simbarashe Chihlaba led the team to victory.
The tournament saw the participation of over 80 karatekas from seven provinces. The winners were given gold medal certificates while the runners-up received silver medal certificates.
Matabeleland A and B received bronze medal certificates in the men's team kumite. Hosts Bulawayo got its consolation from Sebenzile Sibanda who received gold after beating Gugulethu Ncube from Tsholotsho to win the women's individual kumite. National technical director of the Zimbabwe Karate Association sensei Paul Danisa hailed the tournament as a success.
"The tournament was a success and it received a good turnout, though other provinces such as Mashonaland Central and Mutare are still building up, so they did not manage to take part," Danisa said.
Karatekas, however, call for recognition of the sport since karate is still crippled due to lack of financial support. Bulawayo Karate Association public relations officer sensei Greatman Sibanda said karate is a sport that is still under-developed in Zimbabwe because of lack of sponsorship.
"As karatekas, we would like to appeal for financial support from the corporate world. If we get that support we will have good coverage and with coverage we can attract more karatekas," he said.
Sibanda also pointed out that people have a negative attitude towards the sport as they assume that the sport encourages deviant behavior.
"People have to understand that karate is a sport which emphasises on discipline, it does not only involve kicking as many people assume.
"Although people still have that negative attitude I have noticed a gradual change of attitude especially in Tsholotsho where we recruited twenty students after the grading exercise last week," Sibanda added.