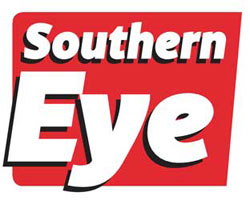 THE Sports and Recreation Commission (SRC) yesterday appointed a local organising committee for the sixth edition of the Supreme Council for sport in Africa Zone VI Games which the country will host next year.
SPORTS REPORTER
Bulawayo has been named the host city for the annual games which are set for December 2014.
Former SRC board member Eugenia Chidhakwa will lead the management committee and will be deputised by Sebastian Garikai who will be in charge of the technical department while Patience Maramba will head the medical team.
This is the first time that the SRC has appointed a female chef de mission to these games since their inception in 2004 in Maputo.
SRC corporate communications officer Tirivashe Nheweyembwa yesterday said the committee's task is to raise resources for the games.
Chidhakwa, a lecturer at Bindura University, has immediately appealed to sponsors to come on board so that the "country does not only leave a lasting legacy at these games, but also exposes the local companies to the 10 countries which will participate in the games."
"It is an honour for me and the management committee to be entrusted with this enormous task of preparing Team Zimbabwe to these prestigious Games and we would like to assure the country that we are ready for the challenge, but we will need the support of everyone if we are to succeed," she said.
"We are kindly appealing to the corporate sector to partner us as there are quite a number of benefits which can be derived out of their partnership with us and these include exposure to the Southern African region as these are regional games which will draw 10 countries. Our mission is to prepare Team Zimbabwe so that it comes tops in this regional developmental competition. We need to ensure that Zimbabwe regains lost ground by winning the Games."
The 10 participating countries will compete in athletics, athletics for the visually impaired, basketball, boxing, football, netball, judo, tennis and swimming.
Zimbabwe is expected to field teams in all the sport disciplines.
Only athletes under the age of 20 are eligible to participate in the games.