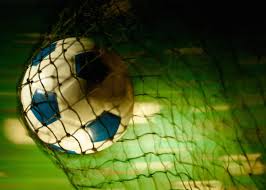 AFTER narrowly surviving relegation last season, Hwange head coach Nation Dube is confident the coalminers will avoid the chop again this year as he heads to Beitbridge for a bottom-of-the-table clash against Tripple B at Dulibadzimu Stadium on Saturday.
FORTUNE MBELE
Dube yesterday said Chipangano might be in a bad position on the log table, but with a number of games that are remaining to wrap up the season, he believes the coal miners will remain in the Premier Soccer League.
Hwange perch precariously on position 14 on the standings with 21 points from 20 matches and the gaffer thinks the possible 30 points are redeemable for him to survive.
"All that we have to do especially on the part of the boys is to change our mindset and remain positive. "As far as I am concerned, we are not looking at relegation. We still have many games to go. We were facing relegation last year with five matches remaining and this time we have double those games. It is just a matter of two matches and then we are up there. "If you look at the teams that are above us, they are only a point or two ahead. It is just a position that we are in, but we are not looking at relegation," Dube said. They lost their last game 1-0 to FC Platinum at home after having clobbered equally struggling Monomotapa 3-0 away from Harare.
Dube said he was not under pressure playing Tripple B who are hard to beat at Dulibadzimu.
"We are not under any pressure at all. We will play our normal game and if ever there is anyone under pressure it will be them (Tripple B) because they will be playing at home," Dube said.
Hwange welcome back Isaac Masame from injury to join the likes of Farai Vimisai, Gilbert Zulu, Nkosana Siwela, Tafara Chese and Evans Rusike for the trip. Last season when they seemed headed for Division One, Hwange beat Quelaton 5-0 at Luveve and Blue Rangers 7-1 at the Colliery in their last two matches to survive the chop.
Tripple B, coached by Peter Manoti are on position 15 with 17 points and remaining in top-flight appears to be an insurmountable task for the outfit promoted into the PSL this year.
They last won on June 22 when they beat Buffaloes 4-2 at Dulibadzimu and are yet to collect maximum points in the last five matches.
In their last match before the PSL break they were hammered 3-0 by high-flying Caps United at the National Sports Stadium.
Fixtures Saturday: Chicken Inn v Black Rhinos (Luveve), Tripple B v Hwange (Dulibadzimu), Shabanie Mine v Motor Action (Maglas) Sunday: How Mine v Highlanders (Barbourfields), Dynamos v Caps United (Rufaro), Triangle v Harare City (Gibbo), FC Platinum v Monomotapa (Mandava)