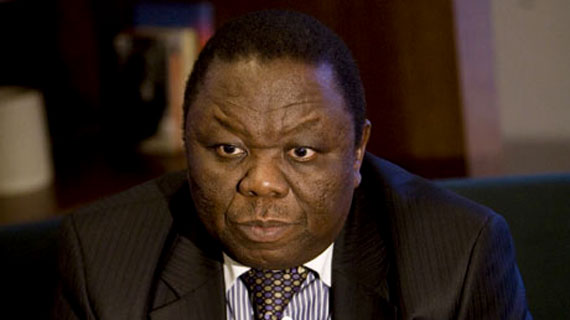 SOMETIMES history demands justice from all of us ‑ that we document the lessons we need to remember and the lessons we need to unlearn.
GUEST COLUMN BY DZIKAMAI BERE
In doing this, we must learn that the most important truths are not supernatural, but the very simple things that everyone seems to take for granted.
After the July 31 debacle, so much time has been devoted to venting anger at Zanu PF for allegedly stealing the people's vote. I think this is no different from accusing the devil of being evil. It is not breaking news. Some thought they must take MDC-T to task for failing to thwart the theft.
I think we need to salute the men and women in MDC-T for making sacrifices when many of us expected everything to just work.
We have to remind ourselves that there is no room service when it comes to freedom. But without insulting the men and women of honour in the MDC-T, we can honestly review their performance and share lessons on what to rectify as a way of moving forward. I hope the MDC-T is prepared to listen to this feedback if the movement has to survive the current winter.
I will share eight things that I think are simple, but important in moving forward. There are four things that MDC-T must learn, and four they must unlearn.
MDC-T must learn that while the last election may have been stolen, it was only to a certain degree. It would be a mistake to focus on the theft only as the July 31 outcome was a cumulative effect of many factors.
For a party to steal an election to the magnitude that Zanu PF has done, they need to have a significant support base and they only need a certain portion to cross the threshold. Hence there must be something more than what Zanu PF did. So there is more, as MDC-T would say. A lot is also what the MDC-T failed to do.
The MDC-T, in their government takeover project, forgot to take the people of Zimbabwe with them along the journey. Or let's say the people slowly fell by the wayside. When the MDC-T came on the political stage, desperate Zimbabweans gave them an unconditional embrace because the people were tired of Zanu PF. This was why MDC-T leader Morgan Tsvangirai was able to beat President Robert Mugabe in March 2008.
However, the MDC-T was unable to keep its connection with the people. Between 2008 and 2013, a visible disconnection developed between the MDC-T and the people. This is not an opinion, but there is evidence.
In 2011, I visited Zvimba North constituency, a stronghold of Zanu PF (currently under Ignatius Chombo) where a brave woman had won the elections as a councillor on an MDC-T ticket. She narrated to me her ordeal since winning the ward elections.
She was surrounded by Zanu PF councillors. When food aid came to the constituency, her ward was isolated. Non-governmental organisation (NGOs) were forbidden from doing work in her ward. And since 2008, she said no senior leader ever set foot in the constituency. This story is repeated in many other constituencies.
I travelled to Matabeleland and talked to some people in Lovemore Moyo's Matobo North constituency just before the 2013 harmonised elections. I asked a local colleague what the chances were like for Lovemore Moyo.
He said to me that the chances were none. I asked why and he told me that since Moyo became Speaker, he had never set foot in the constituency. The people didn't even want to see him anymore.
In other words, he has no relationship with the community he represented. While we were having that discussion, one of Obert Mpofu's trucks passed by. I asked what the chances were for Mpofu in Umguza. My colleague said Mpofu was going to win the next election because he was so involved in his community. He brought food and a lot of things and the people in the constituency loved him. I wondered how come this information did not reach MDC-T?
In another independent research, still to be published (the results were made available to the MDC-T at an information dissemination workshop), victims of political violence who belonged to the MDC-T revealed that they felt that the MDC-T did not care for them and did nothing in response to their plight. Because these are stories that I heard from communities before the elections, I believe they are to be trusted and a leadership with ears on the ground ought not have been surprised when they lost the elections.
MDC-T local leadership in wards ought to have communicated this information. Or maybe they did, but were ignored by the top leadership. I had a discussion with one researcher from Masvingo who received information like this and communicated the same to Nelson Chamisa, who allegedly responded, vana sekuru vanonetsa. (old people are troublesome).
Let me emphasise here that it does not need money to develop a relationship with the community.
A good example is what Jessie Majome is to her Harare West constituency. She knows when there is no water and when there is no electricity. She makes follow-ups and communicates with the people almost on a daily basis about the day-to-day issues affecting citizens.
They do not need to be big issues. By doing that, leadership develops a relationship with the people and is able to bridge the gap with the people. This is what the MDC-T has failed to do in the majority of constituencies. Perhaps one of the reasons is the next point.
When the MDC-T got into the coalition government, they believed they had actually won both parliamentary and presidential elections. As a result, they thought they were legitimately in the government, just waiting for Zanu PF to finish packing their bags. They made a big mistake — deployed their best guns in the government and abandoned the party.
As a result, the government takeover project became a pyramid with the top broader than the base. It is understandable why everyone was excited about serving in the government. There is more money and fame, and bigger responsibilities. As many of them served well in the government and halted the economic collapse, the party suffered. Meanwhile, Zanu PF was working diligently to cover the gaps exposed by the 2008 loss. They had five years, government apparatus, international partners and millions of diamond money to do this.
The MDC-T must learn that when they talk of democracy, there is need to go beyond rhetoric. Internal democracy is indispensable for real transformation. This mistake is currently being repeated in the selection of mayoral candidates. In the last elections, the MDC-T top leadership were prepared to sacrifice internal democracy in order to protect certain persons.
This led to the party choosing candidates that were rejected by the grassroots and ended up fielding more than one candidate hence splitting the vote. The problem is not really the splitting of the vote, but the idea that the party decided to disregard the people's voices. Leadership was prepared to take people for granted at such a crucial moment even as they entered into such a crucial election.
Some Zanu PF practices have proved quite contagious in the past five years and MDC-T has to unlearn them. One of these is the culture of living an extravagant lifestyle at the expense of the people. It is no secret that the lifestyle of most MDC-T leaders changed almost overnight when they got into the government.
They moved into splashy suburbs and some even changed wives in the process. A good number in the local government were disciplined by their own party for corruption, but that did not stem the culture.
A few that I interacted with at international fora seemed more excited about their brand new apple machines than anything else. When the party was defeated in elections, perhaps the most painful aspect for our friends was how to revert back to ordinary life and losing the status they had newly gained.
Many in the government had used their honourable offices to get into debt. The MDC-T has to unlearn this bad culture that subverts principles of democracy.
They need to unlearn the culture of intolerance, impunity and lack of accountability. It is Voltaire who is credited with the quotation: "If you want to know who rules over you, find out who you are not allowed to criticise."
Over the years MDC-T has become intolerant of people of different views. Their response to criticism started to sound like Zanu PF. In the run-up to the referendum, Tsvangirai once referred to those campaigning for the "No vote" as nhinhi (incorrigible people). The media has cemented this culture by referring to candidates who decided to stand independent of their political parties as rebels. In the run-up to the 2013 harmonised elections, journalists from Alpha Media Holdings (AMH) were detained and thoroughly beaten by MDC-T security personnel at Harvest House in Harare.
As far as I remember, the MDC-T admitted the unfortunate event, promised to investigate the matter, but never issued an apology. No measures were taken to hold the perpetrators to account. That suggests they acted with the blessings of the party.
MDC-T needs to unlearn the worship of personalities. One of the reasons why Zimbabwe is in the current crisis is the creation of personality cults. Zanu PF has succeeded in creating a cult around Mugabe and today they can't imagine life without him, no wonder why they continue to drag him around when he clearly deserves to rest. If you listen to MDC-T campaign messages, current logo and jingles, you can sense this culture growing. It is not too late for the MDC-T to move away from this cult and grow a people-based leadership. No one must be indispensable.
MDC-T must unlearn a culture of rejecting criticism and seeing enemies everywhere. Criticism is not bad. When Freedom House published the results of its survey which concluded that MDC-T was losing support, the party responded by attacking the messenger and found fault in the methodology.
This is typical of Zanu PF and MDC-T has to unlearn this culture. Had the MDC-T accepted this criticism, they would have done an honest introspection and maybe the July 31 debacle would have been avoided.
There are truths that MDC-T will never learn from its internal researchers and strategists. Criticism from independent actors is indispensable.
There are many lessons for the MDC-T documented in many places by both enemies and friends. They must take note and take nothing for granted. AMH chairman Trevor Ncube recently tweeted that Zanu PF knew they needed to win while the MDC-T thought they deserved to win. I hope they are not going to repeat the same mistake. I have seen lots of adverts by team Zanu PF after the elections. Is it possible they are already working on the 2018 elections? Is MDC-T waiting for security sector reforms? We wait and see. He who has ears . . .
Dzikamai Bere works for a local NGO as a researcher on transitional justice issues. He writes in his personal capacity