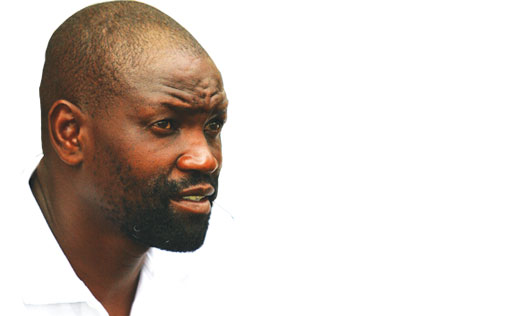 IT'S back to league action this afternoon and Mandava Stadium will explode when FC Platinum host high-riding Caps United in a match both teams cannot afford to lose. FORTUNE MBELE SPORTS REPORTER
After a six-week break due to Warriors commitments, players need to shake off some rust and there would be no better way to do this than being engaged in a humdinger where a top-four place is in the offing.
Caps assistant coach Saul Chaminuka says the Green Machine will not be reading much into the championship race, but still have a chance to win the Castle Lager Premier League title.
"It's one game that we have always wanted to win, but there has been a lot of disturbances. It's close to a month since we last played. But we will make sure that we get good results.
"Platinum are a very good side, but we are going there to come out with positive results," Chaminuka said. Caps United sit on position four on the log standings with 31 points — six behind log leaders Harare City — and will be hoping to collect maximum points and close the game with 11 matches to go.
On the championship, Chaminuka — who deputises Taurai Mangwiro at the Green Machine — said: "Looking at the teams that are at the top, we are not very far away. We actually have a chance. We will do our best although we are really not reading much into the championship." Caps United have in their books Rahman Kutsanzira, Dominic Chungwa and Hardlife Zvirekwi and Tawanda Nyamandwe. The team also brought in six players during the transfer window period.
"One or two of the new signings will be joining us for tomorrow (today)'s match and we are hoping that they will give us the mileage in our campaign," Chaminuka said.
Caps United registered Brian Mapfumo and veteran striker Leonard Tsipa, among the six players they signed during the window.
All has not been rosy for FC Platinum before the Premiership break, but a good start to the season sees them still perching on position six on the premiership standings with 29 points and they also have to start winning games if they want to keep alive their title hopes.
Platinum recently roped in Masimba Dinyero to assist Lloyd "Samaita" Mutasa who took over from Tennant Chilumba. Chilumba quit the club to return to Zambia where he joined Power Dynamos. In their last outing, Platinum lost to league pacesetters Harare City 1-0 in Harare on July 20 before beating strugglers Motor Action by the same score line at home on July 13.
They lost 2-0 to Black Rhinos at Rimuka on July 7 after they had beaten the army side 1-0 at Mandava on June 22. On June 19, they were held to a goalless draw by the Mighty Bulls in Harare before another 1-1 draw with Harare City at home.
Since Mutasa joined FC Platinum, he has been committed to the Warriors as assistant coach and the Premiership break presented him a good time with his charges after Zifa employed a new technical team for the national team.
Some of the best players at FC Platinum include Donald Ngoma, Nelson Maziwisa, Charles Sibanda, Joel Ngodzo, Thabani Kamusoko, Mitchelle Katsvairo, veteran defender Daniel Vheremu and the twin package of Elvis and Kelvin Moyo.