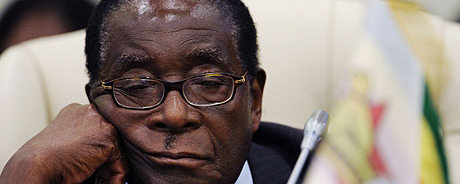 PRESIDENT Robert Mugabe spoke like a statesman on the eve of yesterday's elections promising to step down if he lost.
Southern Eye Editorial
Mugabe, addressing foreign and local journalists at State House in Harare on Tuesday, said: "If you lose, you must surrender."
Zimbabweans had been waiting for the Zanu PF leader to make this pronouncement since the 2002 presidential elections when commanders of the country's armed forces openly declared that they would not accept any other leader except Mugabe.
The threats were made on the eve of a presidential election where the odds appeared heavily staked against Mugabe then facing united MDC leader Morgan Tsvangirai.
The outcome of that election is still waiting arbitration from the courts as there were allegations of vote-rigging. Similar threats of war if the Zanu PF presidential candidate lost, were made just before the 2008 harmonised elections.
We all know what happened after Mugabe lost the first round of the presidential elections to Tsvangirai. After a lot of blood was shed, Zanu PF was forced to form a coalition government with the MDC formations.
Some sections of society believed Mugabe should not have been at the helm of that inclusive government because he had lost the first round of the presidential election.
Tsvangirai was forced to boycott the run-off election because of violence against his supporters by people linked to Zanu PF and the security establishment that refused to accept the outcome of the first round of the polls.
After the formation of the inclusive government, some security chiefs continued to threaten coups if Tsvangirai won against Mugabe.
Some security chiefs even vowed not to salute Tsvangirai if he won the presidential elections claiming he had no liberation war credentials.
A Sadc summit held in Maputo, Mozambique, in June, called on the Zanu PF leader to order the security chiefs to publicly retract their statements threatening not to respect the country's electoral processes.
However, Mugabe sang a different tune when he returned home vowing never to interfere with the armed forces.
It was, therefore, reassuring to hear the President telling journalists on Tuesday that, "They (the generals) are not the army. It was their own view. They obey military discipline."
Such an emphatic statement could not have come at a better time! Zimbabweans have been assured that those who failed to garner enough votes in yesterday's elections will respect the people's choice.