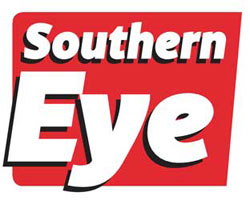 THE Zimbabwe women's national cricket team finally got it right when they beat Thailand women's side by 29 runs in an International Cricket Council (ICC) Women's World Twenty20 group qualifier A match played at Dublin, Ireland, yesterday.
Vitalis Moyo Sports Reporter
This was the first win for Zimbabwe after having lost their two opening matches going down by a narrow three runs to Netherlands Women in their opening match before being routed in a 72-run loss to Pakistan in their second match.
Thailand won the toss and elected to field restricting Zimbabwe to 103 runs after 20 overs picking up eight wickets in the process. Zimbabwe opened the batting through Ashley Ndiraya and Thandolwenkosi Mlilo who put up nine runs before Mlilo was dismissed in the third over with three runs leaving Zimbabwe at nine for one.
The coming in of Chipo Mugeri brought some stability for Zimbabwe before Nattaya Bochootham bowled her out for 13 runs. Nonhlanhla Nyathi who came in at third, was the major contributor to the Zimbabwean innings hitting a good 28 runs before her dismissal in the 17th over.
Other meaningful contributors to Zimbabwe's innings were Precious Marange and Josephine Nkomo who contributed 19 and 12 runs respectively leaving Thailand to chase 103 runs.
Player of the match Christabel Chatonzwa had a good bowling spell as she picked up four vital wickets for Zimbabwe as they bowled out the Thais for 74 runs.
Zimbabwe struck early through Sharyce Saili in the second over dismissing opener Pundarika Prathanmitr for one run followed by the running out of Bochootham at the end of the fourth over by Mlilo leaving Thailand at struggling at 14 for two.
Wickets continued to tumble for Thailand as the Zimbabwe bowlers ripped apart the Thai batting order with Chatonzwa striking twice in the 16th over with Sharne Mayers also striking twice in the 19th over and getting a run out to secure a 29-run victory.