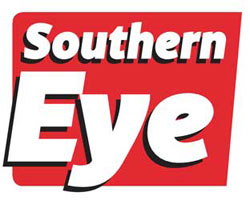 THE Zimbabwe Congress of Trade Unions (ZCTU) says it fully supports the on-going industrial action at Dunlop Zimbabwe (Pvt) Ltd amid revelations the firm's management has roped in police and officials from the Labour and Social Welfare ministry in attempts to break the deadlock over salary negotiations.
Own Correspondent
Workers on Tuesday told Southern Eye that management called in police and officials from the Labour ministry who advised the striking employees that their job action was illegal.
The workers, a majority of whom take home about $100 per month, have vowed not to pick up their tools until their grievances over low salaries and working conditions were addressed. Management on Tuesday reportedly gave the workers until yesterday to return to work or risk instant dismissal.
But in an interview with Southern Eye Business yesterday, ZCTU Bulawayo regional chairperson Reason Ngwenya said his organisation was in support of the strike which, entered its sixth day yesterday. Ngwenya said the on-going negotiations between the company and its employees should be conducted in good faith.
"Workers must be treated fairly and this is our principle as ZCTU," he said. "The negotiations between the workers and their employer must be done in good faith."
The strike started last Friday after Dunlop reportedly failed to honour a ruling from an arbitrator who had given the company a 14-day period to negotiate for a salary increase with its workers. Lowly-paid workers at the firm earn a gross salary of $108 a month, but are now demanding at least $250 per month.
The 14-day period lapsed last Friday. The company is understood to be appealing against the arbitrator's ruling.
Dunlop managing director Kennedy Mandevani could not be reached for comment as he was said to be out of office.
Twitter feedback @mudarikirig