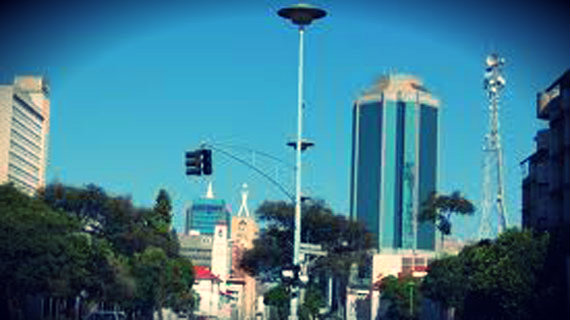 THE government is set to restructure the Reserve Bank of Zimbabwe (RBZ)'s balance sheet by end of September as part of plans to improve the stability of the financial sector.
Gamma Mudarikiri
In a letter of intent co-written by the Finance minister Tendai Biti and RBZ governor Gideon Gono to World Bank, the government said it would restructure the balance sheet of the central bank in September. This will follow the submission of the RBZ Debt Relief Bill providing for the creation of a special purpose vehicle to warehouse the central bank's non-core assets and liabilities.
"Advancing the restructuring of the RBZ's balance sheet is key to increase financial sector stability and we have studied various options in this area," part of the letter reads.
"We expect to bring this project to the implementation phase in 2013 with the submission to Parliament of the RBZ Debt Relief Bill by end of September 2013 (structural benchmark)."
RBZ is expected to continue with the implementation of risk-based supervision through the Basel II/III framework. The Basel II/III framework is an international best practise aimed at strengthening the financial sector.
As part of further improving the stability of the financial sector, the government is set to be holding quarterly meetings of the Multidisciplinary Financial Stability Committee established in April 2012, which comprises the RBZ, the Securities Commission, the Insurance and Pension Commission, and the Deposit Insurance Corporation.
The committee is responsible for identifying systemic risks and vulnerabilities, as well as recommending remedial actions. The setting up the minimum parameters for the regulator exchange of information was expected to be finalised last month.
In the letter, Biti and Gono said increasing financial stability is crucial for sustaining economic growth and, despite intensified efforts by financial regulators, significant vulnerabilities persist in the sector.
They added that the recent failures of ReNaissance Merchant Bank and Interfin Bank limited which is under recuperative curatorship, underscore the urgent need to enhance a financial sector framework. In addressing the problem of financial instability, the government is currently reviewing the Banking Act. Amendments to the Act are expected to be approved by Cabinet and submitted to Parliament by September.
According to the letter of intent, the amendments will focus on improving corporate governance in the financial sector, for example, by mandating the disclosure of banks' ultimate beneficial shareholders and by requiring banks to strengthen risk management, corporate governance and compliance.
This will include the strengthening the Troubled Bank Resolution Framework, enhancing consumer protection and transparency by establishing an independent office of the banking ombudsman, significantly enhancing co-ordination among the various regulators in the financial system.
The government is also working on strengthening the framework for anti-money laundering and combating the financing of terrorism. This is being done through amendments to the Bank Use Promotion and Suppression of Money Laundering Act.
Twitter feedback @mudarikirig