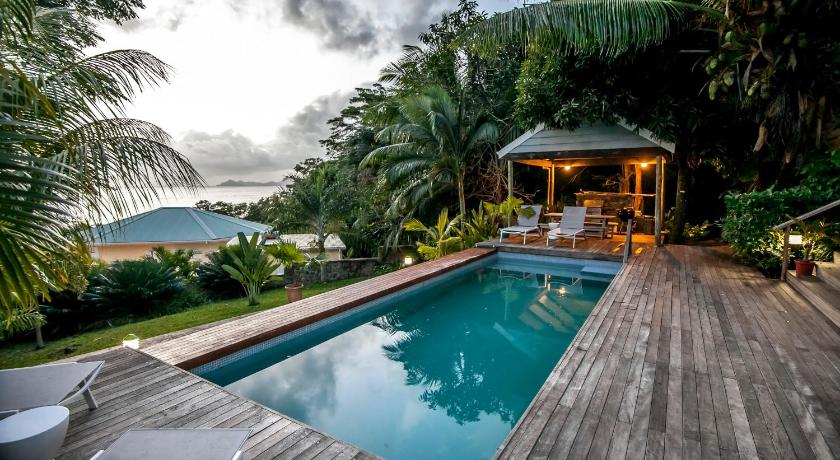 Sarah Kingdom Travel Blogger…Continued from last week
Ol Pejeta Cottages, Kenya Located in Nanyuki, Kenya, these private safari cottages lie within a wildlife conservancy, and it's not unusual to see herds of elephants passing by here.
The two-bedroom Mbili cottage is built of recycled wood and has a rustic feel about it, opening out onto an extensive veranda that overlooks the river to the plains beyond.
The Moja Juu and Chini cottages have one bedroom and are ideal for couples or small families.
They are tucked away in the bushes away from the main areas with views across the acacia-studded river line.
Tatu is the younger "sibling" of Mbili and the two are within walking distance of one another, if groups want to take up both cottages, but they are still hidden away enough for those who want privacy from their neighbors.
Your stay here includes a private guide and customized four-wheel-drive safari vehicle, as well as a private chef to cook your food just the way you like it.
The 90,000-acre Ol Pejeta conservancy is home to large prides of lions, leopards, elephants, rhinos, and more.
And you can spend hours here with your private, highly-trained, and knowledgeable guide, exploring the open plains and secret valleys.
This is an unfussy, eco-friendly luxury place with superior service and top-quality food and guiding.
Villa Montazah, Egypt Located in South Sinai, Egypt, the luxurious beachside Villa Montazah has space for 10 people.
Modern, spacious, tranquil, and private, the villa is set in beautiful grounds, has a private pool with sea views, and has easy access to diving and snorkeling.
The décor is modern with a Spanish vibe. Full-length windows on the seaview side of the villa offer enchanting views, and 32-foot foldable windows open to the outdoor areas.
On the seaview side, there are full-length windows with enchanting views. And if you tire of the views, the villa is in a good location for the old market with its beautiful mosque and SOHO square, a vibrant square featuring fountains, restaurants, lounges, and even an ice skating rink.
Red Coconut, Seychelles Red Coconut has a one-bedroom bungalow that sleeps two, and a two-bedroom villa with two double beds.
This is an intimate location in a lovely part of Mahe, the largest of the Seychelles islands.
It's on an island of white sand beaches, granite mountain peaks, and lush rainforests.
The island is also home to Victoria, the capital of Seychelles, known for its Creole architecture and its colourful covered market.
If you can bear to tear yourself away from the beaches, there are plenty of other activities to experience, including hiking, snorkeling and diving, rum tastings, ziplining through the jungle, boat trips, museums, galleries, botanic gardens, and more.
Red Coconut cottages are just a 5-minute walk from Anse Royale Beach, close to Baie Lazare Beach, and less than a mile from Anse Gouvernement and Anse Soleil Beaches.
Shops and various five-star hotels are nearby, and this beautiful self-catering facility has a lovely swimming pool, terrace, and barbeque, as well as well equipped kitchens.
Given its location, having a vehicle is advisable. Fortunately, a car rental service is available at Red Coconut.
Rental for everyone There you have it, my suggestions for some vacation rentals to try on your next African odyssey. Wherever your passion lies, be it to frolic in clear, warm waters, to get off the beaten track, or perhaps to watch wonderful wildlife, there's bound to be the perfect temporary home for you here in Africa.
Kingdom was born and raised in Sydney, Australia, before moving to Africa at the age of 21. She is a mountain climber and guide, traveller, yoga teacher, trail runner and mother of two.