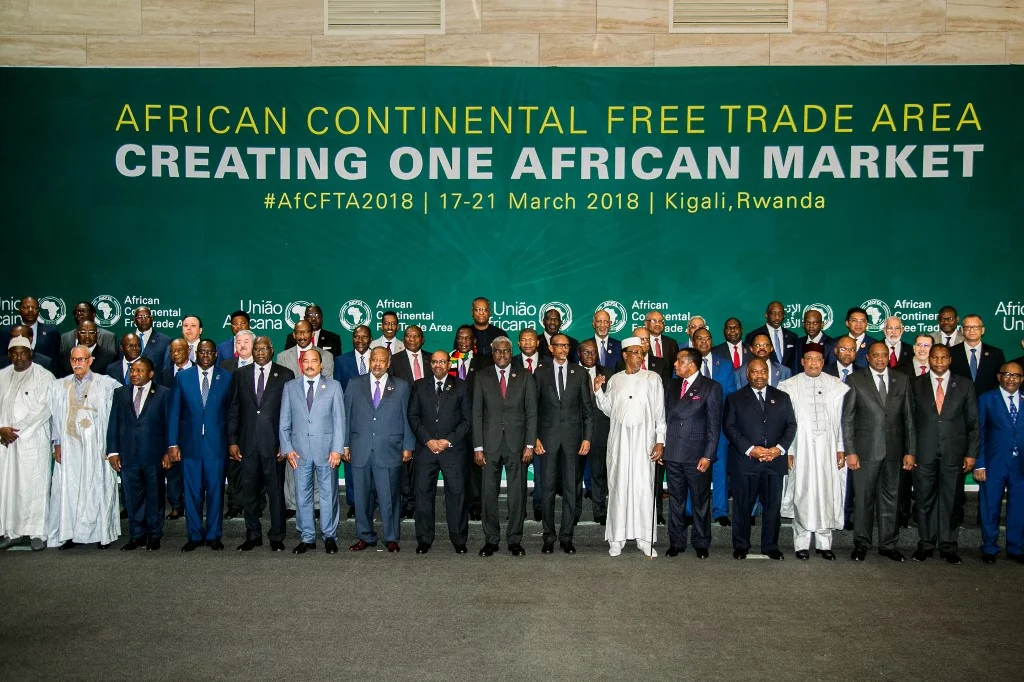 Eben Mabunda Ratified and set in motion in January of 2021, the African Continental Free Trade Area (AfCFTA) has the potential to unlock ginormous economic value for the continent. The pact creates a continent-wide market; embracing 55 countries with 1,3 billion people and a combined GDP of US$3,4 trillion.
The findings of a new World Bank report carried out in partnership with the AfCFTA Secretariat reveals that AfCFTA has the potential to bring significant economic and social synergies to Africa which will translate to poverty alleviation, increased incomes and accelerated economic growth.
If AfCFTA's goals are fully realised, 50 million people could escape extreme poverty by 2035, and raise incomes by 8%, or $450 billion, by 2035, and the number of people living in extreme poverty would fall by 45 million.
When fully enforced, the AfCFTA would boost the continent's income by 8% to about US$571 billion. The report adds that the pact could create almost 18 million better-quality jobs with women workers seeing the biggest gains. Under deep integration, Africa's exports to the rest of the world would go up by 32% by 2035, and intra-African exports would grow by 109%, led by manufactured goods.
The AfCFTA promises to eliminate tariffs on 90% of goods and reduce barriers to trade in services according to the new report. It adds that AfCFTA will boost the continent's ability to attract investment — both from within Africa and outside. FDI is important because it brings the fresh capital, technology, and skills so badly needed to raise living standards and reduce Africa's dependence on volatile commodity exports.
The report also notes that greater FDI could raise Africa's exports to 32% by 2035, with intra-African exports growing, especially in the manufactured goods sectors. Inflows of FDI attracted by the AfCFTA would bring jobs and expertise, build local capacity and forge connections that can help African companies join regional and global value chains.
Much as there are all these possibilities, deliberate cohesive moves are required to make this vision a reality. It is imperative to harmonise policies on investment, competition, e-commerce, and intellectual property rights.
Deeper integration in these areas would help build fair and efficient markets, improve competitiveness, and attract even more FDI by reducing the risks of shifting regulations and policies.
To maximise its benefits, the first step will be to conclude planned negotiations on investment, e-commerce and intellectual property.
The report also recommends building grassroot support for and understanding of the agreement, simplifying red tape to encourage investment, and pairing the deal with a "complementary agenda" that includes training and advice for national trade ministries charged with supervising compliance and administration.
To make the most of the AfCFTA, African governments should conclude talks as planned and ensure the agreement covers investment and competition policy, intellectual property rights and e-commerce.
African governments should seek to build broad public support for AfCFTA and help businesses benefit from its provisions.
Distributional impacts should be carefully monitored, and policies designed to provide social safety nets and programmes for worker-retraining and job-switching.
Considering the wide disparity in socioeconomic development in Africa, bridging the heterogeneity gap is also problematic.
Over 50% of Africa's GDP is contributed by Egypt, Nigeria and South Africa while six sovereign island nations collectively add 1%. The AfCFTA has the greatest income disparity compared to other blocs and is more than double the levels witnessed in the Association of Southeast Asian Nations and the Caribbean Community.
Mabunda is an analyst and TV anchor at Equity Axis, a leading financial research firm in Zimbabwe. — [email protected]