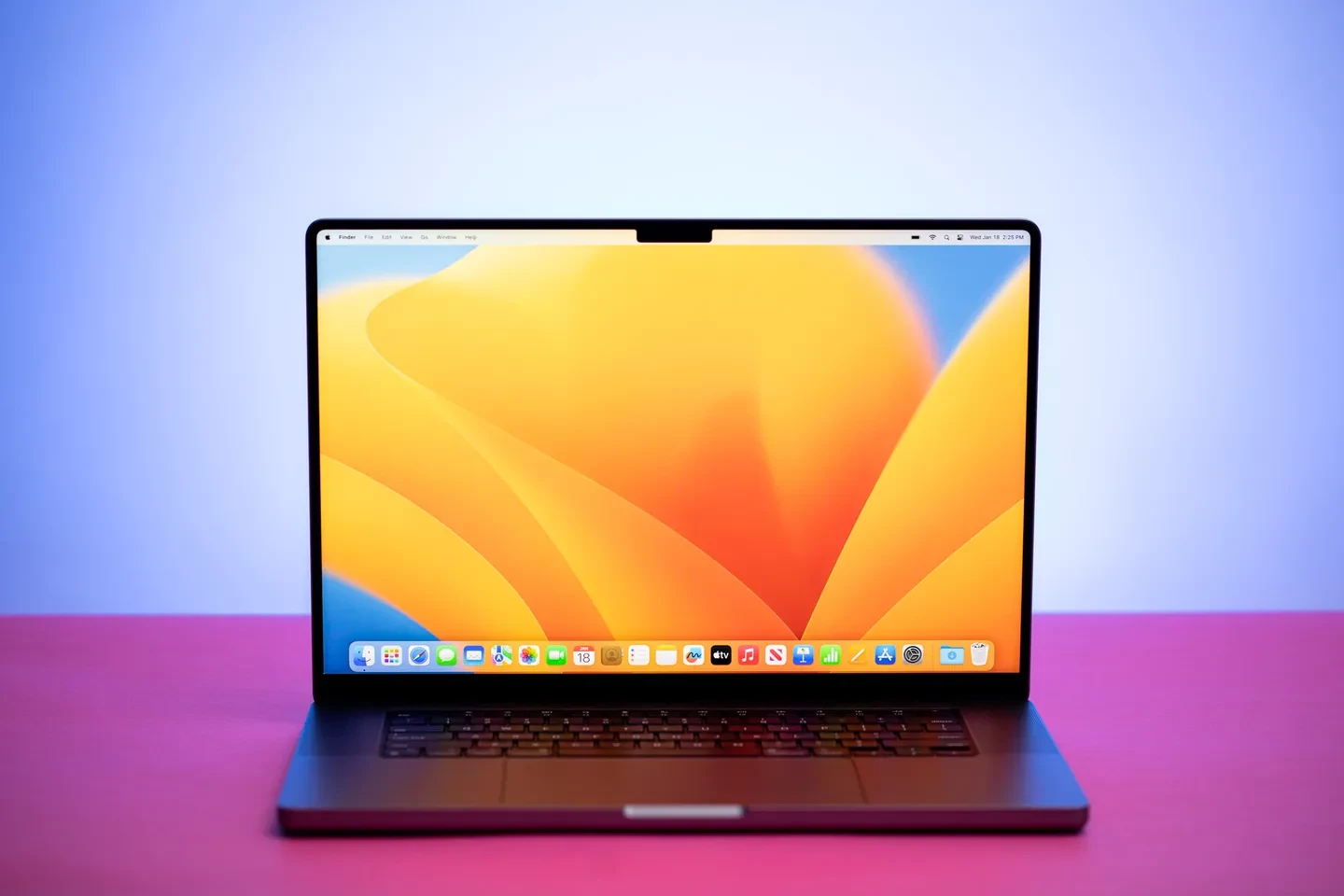 We meet again, MacBook Pro 16. And it's a rather boring meeting. We don't have all that much to say to each other.
The 2023 MacBook Pro 16 is almost exactly the same as the 2021 MacBook Pro 16 except that there is a new chip inside. And just to get one thing out of the way: no, there is not a good reason to buy the 2023 model if you already have the 2021 model. I don't assume many folks were thinking of doing that. But in case you were tempted, consider this a friendly finger wag in your direction. Your $2,500-plus 2021 model is still fine.
With the straightforward question addressed, we can dive into matters that are a bit more interesting and less straightforward. This is going to be an unusual review in that you (the reader) and I (the writer, hello) have access to all the same information. I won't be talking about the keyboard, touchpad, or anything of that sort because those are all the same as they were on the 2021 MacBook Pro 16, and you can just go read about that.
What I've done here is run various benchmarks on the 2023 MacBook Pro 16 (I was sent a $4,299 M2 Max model with a 12-core CPU, 38-core GPU, 64GB of memory, and 2TB of storage — eight performance cores, four efficiency cores), and I'll be presenting you with all of the numbers I got. I'll be telling you my interpretations of those numbers, but the way I'm interpreting them doesn't necessarily need to be the way you interpret them; our opinions on how many real dollars a make-believe Cinebench point is worth are all our own. (Note: while we reviewed the 16-inch M2 Max MacBook Pro here, most everything save for our battery life impressions can also apply to the 14-inch model, which can be configured identically.)
All that said, I do have opinions about those numbers, and you presumably clicked on this article because you're at least somewhat interested in hearing what they are. I'll be dividing them into two broad areas: the M2 Max vs. the M1 Max, and the M2 Max vs. the M2 Pro.
Alright. Get out your calculator and take a good long look at the charts below. When you're ready, let's dive into this together.
Related Topics