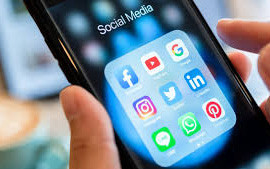 The federal government is considering whether it should use landmark media bargaining laws to force tech platforms such as YouTube and TikTok to negotiate with news outlets, in a review of a regulatory code that has generated millions of dollars in funds for the local media industry.
In a nine month review released on Thursday, the Treasury department said the news media bargaining code had been a "success to date", allowing media companies to strike agreements with tech giants Google and Facebook-owner Meta for use of their content. But the review kicked any hope of changes to the framework down the road, proposing three further reviews and avoiding commentary on Meta's resistance to strike deals with outlets such SBS and university-backed publication, The Conversation.
And the review did not endorse the media union's call for funds raised by news outlets as a result of the code to go purely toward journalism, rather than other company goals such as dividends or new business units.
The review has recommended the competition regulator prepare another report to decide whether a formal mechanism needs to be created to extend the code to other platforms.
"While views on the success or otherwise of the Code will invariably differ, we consider it is reasonable to conclude that the Code has been a success to date," the 30-page report said.
Australia's media bargaining code was legislated in 2021 in an effort to force Google and Facebook to pay eligible large and small news publishers to display articles in the search engine and "newsfeed". It was introduced after the competition regulator found there was an imbalance of bargaining power between media companies and the digital platforms.
The laws don't actually apply to Google or Meta because they have not been "designated". Being designated under the code means Google or Meta would be legally required to enter negotiations with eligible publishers or risk fines of up to 10 per cent of Australian revenue. Treasurer Jim Chalmers has the power to make the laws apply to either Google or Meta if he believes negotiations are failing to deliver outcomes. No other tech companies currently face the threat of these laws.Treasury's review, published after nine months of consultation, made just five recommendations, three of which were proposals to conduct more research into the way in which digital platforms make news content available and to assess bargaining power imbalances. It also proposed reviewing the code after its fourth year of operation (when major news publishers' initial three-year agreements with Meta have ceased).The review said it received several proposals for amending the criteria to designate digital platforms, but said these would have "negative consequences".
The review reveals that Meta, which owns Facebook, Instagram and WhatsApp, struck 13 deals in total, far fewer than Google. The search giant struck at least 23 commercial agreements with news outlets, and a collective deal with another 24 smaller publishers.
Nine Entertainment Co, owner of this masthead, has agreements with Meta and Google, as do organisations including News Corp Australia, publisher of The Australian, the ABC and Guardian Australia.
Meta stopped negotiations on new deals halfway through 2021 and failed to sign agreements with the SBS or academic news site The Conversation.
"The budget to support content agreements for these products was limited and it was therefore inevitable that some news businesses would not receive a deal," Meta's submission reads. It would not reveal which 13 companies it had struck deals with.
The review said it had been limited by both news businesses and web giants refusing to disclose exactly what benefit they received from the deals they struck because of confidentiality clauses.
It nonetheless concluded that the laws had helped address a bargaining power imbalance and relayed submissions from media companies that at least a major portion of the funding had gone toward hiring journalists.
"On the evidence available to the review, at least some of these agreements have enabled news businesses to, in particular, employ additional journalists and make other valuable investments to assist their operations."
The government has not decided whether it will adopt any of the recommendations. Meta was approached for comment.
In a statement, Google's director of government affairs and public policy Lucinda Longcroft said the tech giant had expanded its contribution to Australian news significantly in the past two years.
"Over the last two years, we've furthered our significant contribution to the Australian news industry by...signing agreements with more than 70 Australian news businesses, representing 200 mastheads across the country," she said.
Related Topics