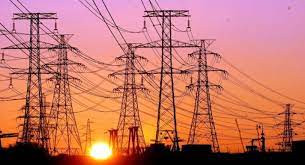 ZIMBABWE'S power utility, Zesa Holdings said this week it was working with regulators to come up with new rules enforcing the efficient use of electricity.
Saving electricity has become an important issue in the country, given the rolling blackouts across markets since the end of last year.
Three weeks ago, the Zimbabwe National Chamber of Commerce warned that power cuts could cost the economy up to US$4 billion this year.
The country has relied on expensive power imports for its energy requirements for several years.
But on Monday, an executive with Zesa said exporters were getting frustrated as the country struggles to pay for supplies.
Zambia had threatened to cut electricity to Zimbabwe this week over a US$7 million debt, according to Christopher Nashe, an executive with Zesa, who spoke during a stakeholders' meeting on Monday.
The debt was part of over US$100 million that Zimbabwe owed to about three regional utilities, Nashe revealed.
"Where we are going (we will have), the 'energy efficiency policy'. It is in its final draft," Nashe told the meeting.
"It is going to mandate all industrial, mining and commercial clients (to observe) energy efficiency. Certain targets will be given per industry. I am in the technical committee with Zimbabwe Energy Regulatory Authority and other players, where this policy is being formulated," the Zesa official said.
Zimbabwe has recently been battling to address a power deficit of between 600 megawatts (MW) and 700MW, according to official figures.
Shortages have been caused by a drop in generation across Zimbabwe's power facilities, which officials say have outlived their design lifespans.
The country requires about 1 700MW of power.
But this figure is expected rise to 2 711MW by year end, according to Zimbabwe Electricity Transmission and Distribution Company (ZETDC) data.
To fill the current power deficit, the country relies on imports.
ZETDC commercial service director, Gift Ndlovu, said tariff reviews were meant to assist the utility raise revenue for the utility to deliver its mandate.
"We should be able to cover the purchase of units of energy, we should be able to cover operations and maintenance costs and you should also be able to attend to customer enquiries and faults when they happen. We should not be asking customers to come and ferry us to repair faults," he said.
Part of the reason behind tariff hikes was to bolster ZETDC's revenue to help support the entity in improving and upgrading infrastructure, he said.
"We have aged infrastructure. The small thermals were commissioned decades ago and they have outlived their time," Ndlovu said.
"If anything, I think they are at a point of decommissioning. This is where we have initiated a conversation of life extension or overhauling these plants. We are looking for funding.
Fortunately, for Hwange 7 and 8, we have already secured offshore facilities to start the Hwange 1 and 2 life extension for purposes of overhauling the power stations because they are old and antiquated," Ndlovu told the meeting.
Related Topics