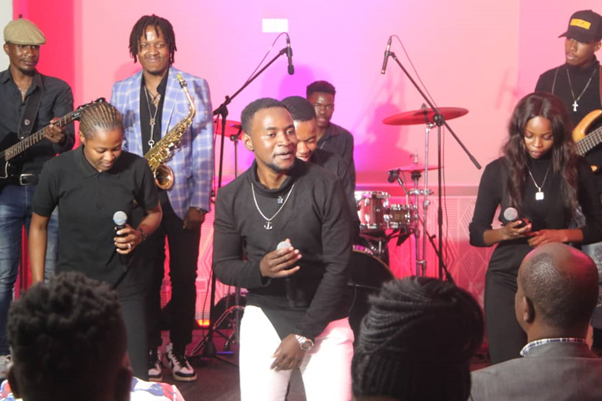 BY KUDZAI CHITSATSO AND TATENDA CHITAURO Local gospel outfit, Spirit Praise Worship, on Friday released a new single and video titled Elonga (Victory), which features Democratic Republic of Congo rhumba star Haryan Kunura, aka Dispatch.
Spirit Praise Worship director Learnmore Tavengwa told Standard Style on the sidelines of the single and video launch ceremony in Harare that he was excited about the support they got from the fans.
"Even if you look at the number of people who came to support us, it shows that we are going somewhere," Tavengwa said.
He was excited at the message in the new song and believes that it would change many lives.
"I am also intrigued by the message in the song and if you take a close look at situation obtaining in the country, you will realise that a lot of people are facing challenges in life and the solution is giving yourself to God," he said.
"That's the message in the song and I believe people would listen to it and have their lives transformed."
Tavengwa said they were planning to record a DVD album in October under One Voice Concept, their biggest annual event.
He said they are also looking at hosting a new singing competition called The Vocal Jewel.
Related Topics